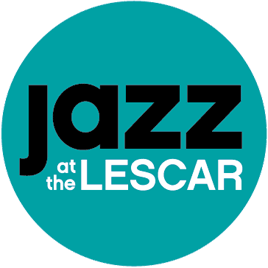 Every Wednesday The Lescar is home to the best weekly jazz night in Sheffield. With a diverse range of music from local, regional and national touring artists who showcase the depth and vibrancy of the UK Jazz scene, it's an all year round jazz festival on your doorstep!
Music starts at 8.45 pm, doors 8.15 pm.
Advance tickets are available for all Jazz at the Lescar gigs from Porter Brook Gallery (Sheffield Music Shop), Hickmott Road, (open 10am - 5pm, Tuesday - Saturday).

Jez Matthews
Email: lescarjazz@gmail.com
Telephone: 0774 020 1939

The Lescar Hotel
Sharrowvale Road
Sheffield
S11 8ZF (map)
www.thelescarhuntersbar.co.uk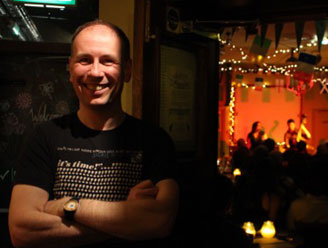 Sheffield Jazz
You can also catch some great jazz at Sheffield Jazz, with two seasons running annually throughout the Spring and Autumn at three venues: Crookes Social Club on Mulehouse Road, the Auditorium at Sheffield University Students Union on Western Bank, and the Crucible Theatre Studio.
www.sheffieldjazz.org.uk







17th October 2018
Land of If

£8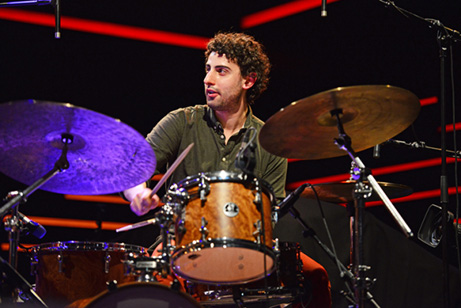 A unique line-up, led by drummer/composer Simon Roth, who has visited us previously with Vula Viel, Elliot Galvin, and with his brother Alex Roth, all incredible gigs.

This band focuses on Simon's songwriting, inspired by the likes of Béla Bartók, György Ligeti, Radiohead, PJ Harvey and Nick Drake, their music brings together intimate songs, soaring melodies, and lush harmonies, and a wonderful instrumentation.

Featuring Emily Wright (Moonlight Saving Time) - vocals, Anisa Arslanagic - viola, Zosia Jagodzinska - cello, James Kitchman - guitar, Simon Roth - drums.
24th October 2018
DOUBLE BILL:

Josh Schofield Quartet + Morpher

£9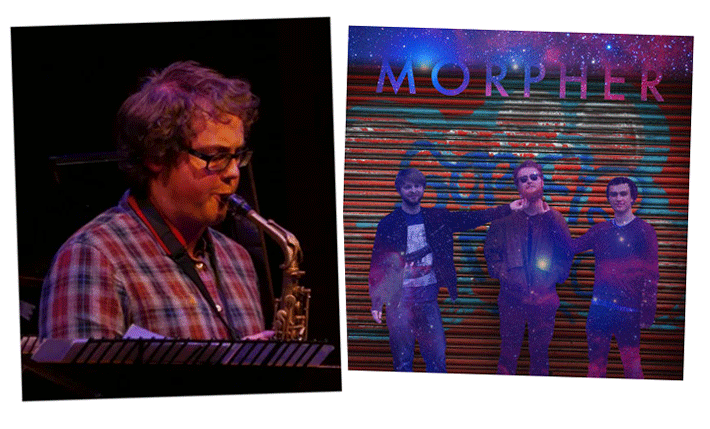 The second of our double bills of rising stars originating from Leeds and Birmingham. This one presents a real contrast exemplifying the range of exciting possibilities being generated by young musicians on the UK jazz and improvised scene.

Sax player Josh Schofield leads a vibrant quartet of brilliant musicians playing bold contemporary jazz with directness, energy, and focus. They feature Josh (alto sax), Olly Chalk (piano), Sam Ingvorsen (bass) and Billy Weir (drums), who visited us just a few months ago with John Law's Congregation.

Morpher follow in the footsteps of bands like Roller Trio and Stretch Trio, bringing a loud and heavy mix of grooves, breakbeats, drum and bass, and jazz, mixed with more explorative electronic textures. They feature Jasper Cole (sax/wind synthesisers), Frazer Kerslake (electric bass) and Chris Macintyre (hybrid acoustic/electric drums).
31st October 2018
Olie Brice Quintet

£8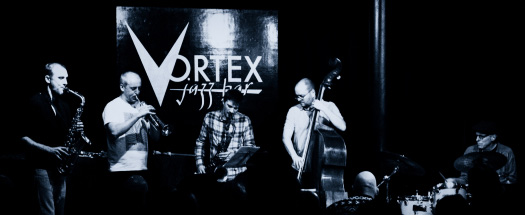 Five of the finest improvising musicians currently playing in the UK, in a return for a band who gave us one of our best ever gigs a couple of years ago. With a brand new album ('Day to Day' on Babel), bass player Olie Brice brings Alex Bonney (cornet), Mike Fletcher (alto sax), George Crowley (tenor sax), and US drumming legend Jeff Williams (Stan Getz, Dizzy Gillespie, Lee Konitz, Joe Lovano, Paul Bley). Their music is both free and swinging, reflective of tradition, yet explorative, expressive and dynamic.

"I love this band .. Brice's own playing is exceptionally strong... and Williams swings at medium tempo with such easy grace that you could think you were listening to Billy Higgins" Richard Williams
7th November 2018
Treppenwitz

£8

Music with quiet intensity and a true spirit of adventure from a piano trio with a difference. From the creative Leeds jazz scene, Treppenwitz bring together their own original music with influences and tunes from Ornette Coleman, Paul Bley, Paul Motian and Geri Allen.

Collectively improvising with a unity of purpose, they're interactive and emotionally engaging, with a song-like melodic strain evident throughout their music. With Matthew Aplin (piano), Tom Riviere (bass) and Steve Hanley (drums).
14th November 2018
Lorraine Baker's Eden

£8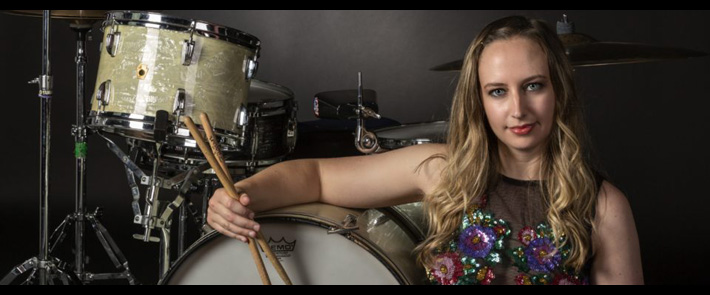 We're privileged to welcome a musician who looks set to make a big impact, drummer Lorraine Baker, with an incredible all star band.

This band focuses on the music of the legendary drummer Ed Blackwell, rearranged and with new elements added to give the music a contemporary twist, it mixes afro, dance and rock grooves with driving swing and free improv; alive with an infectious energy and with a real edge.

The band features virtuoso and leading light of the vibrant and resurgent London jazz scene, Binker Golding on tenor sax, with Paul Michael on electric bass, and John Turville on piano.

Lorraine has performed at venues from Tokyo Opera House, to Ronnie Scotts and the Royal Albert Hall, as well with artists including Christine Tobin and Gilad Atzmon.

"Lorraine has a magical quality in her playing which is perhaps the rarest of all things musical." Jeff Williams
21st November 2018
Eirik Svela Group

£8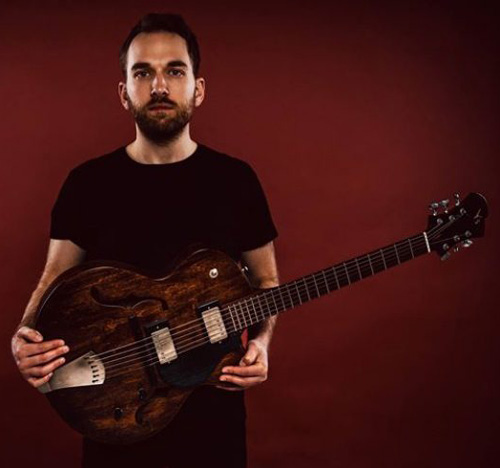 Norwegian guitarist Eirik Svela has just recorded his debut album in New York with the internationally acclaimed organ player Sam Yahel (Joshua Redman, Norah Jones) and he comes to Sheffield with the UK version of his band, on a national wide tour, and with a group of incredible star musicians; Jamil Sheriff (piano), Matt Anderson (saxophone), Andrew Robb (bass) and Magnus Eide (drums).

Eirik's music is thoughtful, probing, original and contemporary, always completely engaging.
28th November 2018
DOUBLE BILL: Bad Brew + Skeltr Double Bill

£9
A blast of energy from two very different bands, both bringing music rich in grooves, originality and improvisational intensity.

Bad Brew have been making waves across the Sheffield music scene for a while and we're really pleased to at last welcome them to The Lescar. Mixing tightly arranged contemporary jazz with progressive rock and classical influences, and a strong rhythmic drive, they feature Jonathan Cornish (keys), Steven Jouanny (bass), Tim Walker (drums) and Andrew Logan (guitar).

Skeltr are simply one of the UK's most exciting new bands. A sax and drums duo, but really much more than that; they're headline artists at this year's Lancaster Jazz Festival, picked out by Jazzwise magazine as a band to watch in 2018, they also provided support for US stars Knower on their recent UK tour. They mix fiery and energetic sax solos with samples, synths and loops, and creating a big exubrant sound, but also layered with depth and a strong emotional impact.
Page last updated: 15th October 2018