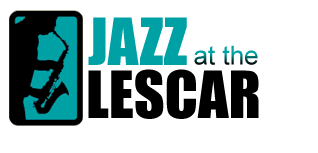 Every Wednesday The Lescar is home to the best weekly jazz night in Sheffield. With a diverse range of music from local, regional and national touring artists who showcase the depth and vibrancy of the UK Jazz scene, it's an all year round jazz festival on your doorstep!
Entry £5 (unless otherwise stated). Music starts at 9pm, doors 8.30pm.
Advance tickets are available for all Jazz at the Lescar gigs from Porter Brook Gallery (Sheffield Music Shop), Hickmott Road, (open 10am - 5pm, Tuesday - Saturday).

Jez Matthews
Email: lescarjazz@gmail.com
Telephone: 0774 020 1939

The Lescar Hotel
Sharrowvale Road
Sheffield
S11 8ZF (map)
www.thelescarhuntersbar.co.uk







November 19th Johnny Hunter Quartet (In association with Jazz Services)
A lively presence behind the drums, and a definite Lescar favourite, Johnny's quartet has featured on the BBC Introducing stage at Manchester Jazz Festival, and their debut EP featured on Radio 3's Jazz on 3 programme. With Graham South (trumpet), Ben Watte (tenor sax), and Stewart Wilson (double bass). This is music played with creative freedom, yet strongly rhythmic, swinging and always approachable.
November 26th Preston Glasgow Lowe (In association with Jazz Services)
A welcome return for a trio with an amazing pedigree and a great sound full of complex beats, rhythms, and strong melodies. Guitarist David Preston has toured and recorded with Melody Gardot, Ian Shaw, Peter King, Julian Siegel and Guy Barker. Bass player Kevin Glasgow played with Tommy Smith, Joe Locke, Clark Tracey. Drummer Laurie Lowe has featured with Gilad Atzmon, Andy Sheppard and Robert Mitchell. Loud, virtuosic, and definitely one for the guitar freaks!
December 3rd Nicolas Meier
After an unbelieveable gig at The Lescar last year, Swiss guitarist Nicolas Meier returns. A genuine star of the UK and European jazz scenes, his group features Kevin Glasgow (bass) and Demi Garcia (percussion). Nicolas has an amazingly busy schedule taking in venues across the UK, Europe and the US (touring with Jeff Beck). His music has a strong Pat Metheny influence, but is packed with the sounds, melodies and rhythms of Turkish and Eastern music, Flamenco and Tango.
December 10th Duncan Eagles (Lescar PRS New Music Series) £6
An all-star group quartet, straight from this year's London Jazz Festival. Duncan Eagles (sax) and Max Luthert (bass) both play with the acclaimed Partikel Trio. Max is also bass player with Zara MacFarlane. Ollie Howell, is a remarkable drummer, mentored by Quincy Jones. Tom Millar is a brilliant young pianist who's own band features Jim Hart, Laura Jurd, and TIm Whitehead. Straightahead contemporary jazz, from the best of the younger generation.
December 17th Bennett/Cole/Fairclough +
Hannah Brady and Pete Lyons playing music by Bach
(Lescar PRS New Music Series) £6
A double bill featuring five original creative musicians with strong links to Sheffield. Seth Bennett (bass) has been an energetic presence on the jazz and improvised music scene for several years, Laura Cole is a gifted pianist and composer, and has been making waves nationally with her band Metamorphic. Pete Fairclough is one of the finest drummers to have emerged from the UK, with recording/performing credits including Keith Tippett, Ute Lemper, Huw Warren, Kenny Davern, John Harle and many others. Expect the music to flow from these three wonderful musicians.

Bringing a festive feel to things, two of Sheffield's very best sax players, Hannah Brady (alto) and Pete Lyons (tenor) will kick things off with a short set of saxophone duo arrangements of Bach's Two Part Inventions.

Christmas break

Page last updated: November 19th 2014