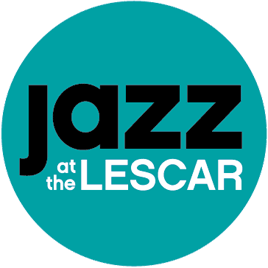 Every Wednesday The Lescar is home to the best weekly jazz night in Sheffield. With a diverse range of music from local, regional and national touring artists who showcase the depth and vibrancy of the UK Jazz scene, it's an all year round jazz festival on your doorstep!
Music starts at 8.45 pm, doors 8.15 pm.
Advance tickets are available for all Jazz at the Lescar gigs from Porter Brook Gallery (Sheffield Music Shop), Hickmott Road, (open 10am - 5pm, Tuesday - Saturday).

Jez Matthews
Email: lescarjazz@gmail.com
Telephone: 0774 020 1939

The Lescar Hotel
Sharrowvale Road
Sheffield
S11 8ZF (map)
www.thelescarhuntersbar.co.uk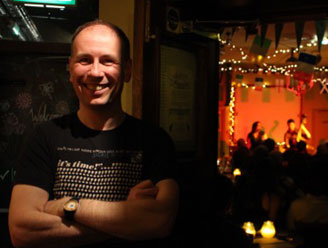 Sheffield Jazz
You can also catch some great jazz at Sheffield Jazz, with two seasons running annually throughout the Spring and Autumn at three venues: Millennium Hall on Ecclesall Road, the Auditorium at Sheffield University Students Union on Western Bank, and the Crucible Theatre Studio.
www.sheffieldjazz.org.uk






26th October 2016
Andre Canniere

£7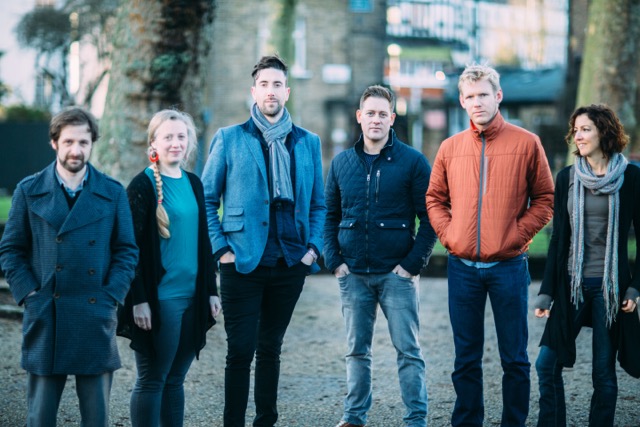 With a band drawn from the best of the London jazz scene, US trumpeter Andre Canniere returns with Tori Freestone (tenor sax), John Turville (piano), Michael Janisch (bass), Andrew Bain (drums), and guest vocalist Brigitte Behara.

Their new album 'The Darkening Blue' (Whirlwind Recordings) is inspired by the poems of Rainer Maria Rilke and Charles Bukowski. Contemporary jazz with a slight twist, ranging from the haunting and mystical to something altogether more bold and urgent.

"The American-born trumpeter has emerged as one of the most compelling artists on the current London jazz scene" - The Scotsman

Visit www.andrecanniere.com/music/video/
2nd November 2016
Fini Bearman

£7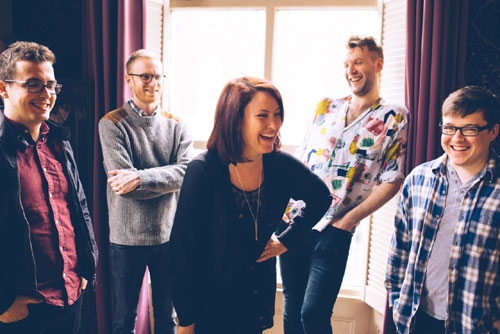 Celebrating the release of her third studio album 'Burn the Boat' (Two Rivers Records), Fini Bearman visits us in advance of a London Jazz Festival performance.

An expressive singer with a beautiful voice, and influences including Joni Mitchell, Björk, Radiohead, Esperanza Spalding, mixing jazz with folk and alt-pop.

Honest, idiosyncratic and emotionally intense music, with a line-up of some of the UK's finest young talent: Matt Robinson (Snowpoet, Corrie Dick) on piano, Nick Costly-White (Snowpoet) on guitar, Conor Chaplin (Laura Jurd/Dinosaur, Martin Speake, Bobo Stenson) on bass and Dave Hamblett(Snowpoet, Kenny Wheeler, Ivo Neame) on drums.

Visit www.finibearman.com
9th November 2016
Angus Bayley Scrapbook

£6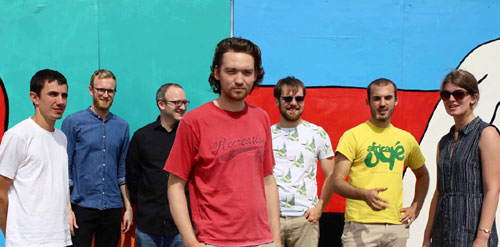 An unusual line-up playing original music mixing jazz, folk and rock; accessible compositions with an emotional undercurrent and wonderful melodies.

Scrapbook are led by Angus Bayley (piano, composition), with Dave Hamblett (drums), Paul Trippett (bass, a fine Sheffield musician making his first return to The Lescar since relocating to London!), Kieran McLeod (trombone), Alaric Taylor (trumpet), Daisy Watkins (viola), and Nick Sigsworth (violin).

Described by Kit Downes as music 'full of soul and quiet fire', this is Scrapbook's first tour outside London. Hear them at The Lescar first!

Visit www.angusbayley.co.uk
Thursday

10th November 2016 at Yellow Arch Studios
Vula Viel£13

or

£8

(Under-23s)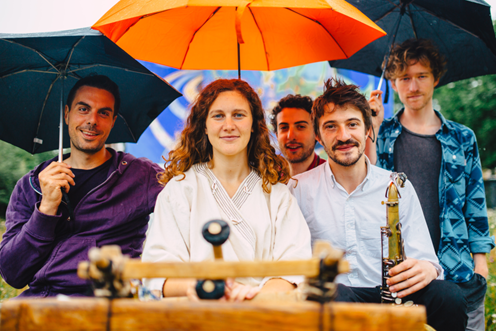 We venture out to YELLOW ARCH STUDIOS, in a joint promotion with Talking Gigs (www.talkinggigs.co.uk).

After two sellout performances in Sheffield, including an incredible night at The Lescar last year, we're delighted to welcome back one of the UK's most vibrant and energetic bands. Classically trained percurssionist/leader Bex spent three years with the Dagaare People of northern Ghana, learning in a traditional apprenticeship to make and play gyilli, similar to xylophones.

Featuring the best of the new generation of UK jazz musicians - George Crowley (tenor sax), Dan Nicholls (keys), and two drummers, Simon Roth and Dave de Rose, Vula Viel mix jazz and African influences with electronica and the minimalism of Steve Reich; intensely rhythmic and immediate, and crackling with electric energy. Don't miss this!

Visit www.vulaviel.com
16th November 2016
Inclusion Principle / Abstract, Fugitive, The Silence & A Tree


(in association with Jazz North)

£6
A double-bill featuring two bands exploring the outer limits of jazz and improvised music, both led by the inimitable, and iconoclastic Martin Archer.

Inclusion Principle (Martin Archer - electronic keyboards, laptop, saxophones, clarinets, recorders; Hervé Perez - laptop, saxophones; Peter Fairclough - drums and percussion) mix electronics with nu-jazz, electroacoustic music and free improvisation, producing beats and grooves in combination with constantly shifting textures. Experimental, yet accessible music.

In the other half of this gig, a brand new group featuring Martin Archer - saxophones, Geoff Bright - voice, bass saxophone, George Murray - trombone, Anton Hunter - guitar, Walt Shaw - percussion, Silena Lena - words, will present a setting of three poems by Silena, mixing composed and improvised music. Expect the very unexpected!
23rd November 2016
Trio HLK

£6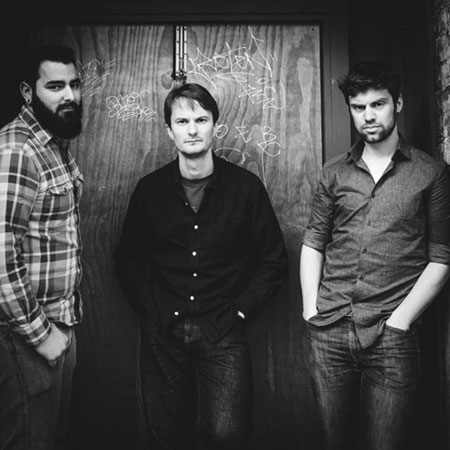 A thrilling virtuosic new trio making big waves on the UK jazz scene. Led by a strongly rhythmic pianist Richard Harrold, the band also features powerful drumming from Richard Kass, with an augmented drumset, layering rhythms and tempos to create an illusion of electronic beats. Guitarist Ant Law is another virtuoso, using effects to expand the band's sound and with a range of influences that include heavy metal.

Fresh, raw and fearless, their music mixes the composed and improvised, the complex and accessible. They visit us in advance of their debut album which features guests Steve Lehman (2015 Guggenheim fellow), Cory Henry (Snarky Puppy) and Dame Evelyn Glennie.
30th November 2016
Jamil Sheriff Trio

£6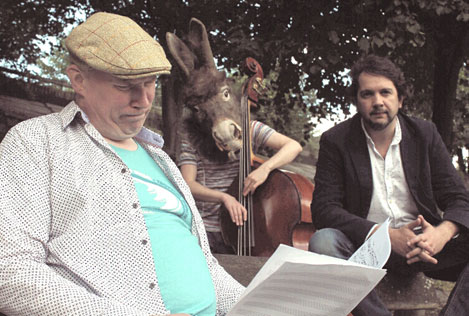 With a long awaited album about to be released on New Jazz Records, pianist Jamil Sheriff makes a welcome return to The Lescar, with Pete Turner (bass), and Dave Walsh (drums).

A fine pianist with a wonderful touch and an adventurous harmonic sense, always lyrical and rhythmic, Jamil is widely respected as an educator and has performed over many years with the likes of Ingrid Jensen, Henry Lowther, Tom Harrison, Richard Iles, and Neil Yates.

Original piano trio music that is subtle, swinging, interactive and utterly engaging.
7th December 2016
Jamie Taylor with Steve Fishwick

£6
Guitarist Jamie Taylor and trumpeter Steve Fishwick join forces in a line-up that's sure to light up The Lescar backroom.

Jamie is one of the country's leading jazz guitarists and teachers, a Hofner Artist who has recorded for Candid and GLP, and drawn critical praise as well as featuring alongside the likes of Alan Barnes, Laura Jurd, Jim Mullen, and Tom Harrison.

Steve is a fluent and swinging trumpeter, who's played with everyone from Stan Tracey and John Dankworth to Anita O'Day, Ron Carter, Scott Hamilton, Jamie Callum, and Cedar Walton.

They're joined by Pete Turner (bass) and Dave Walsh (drums). The very best bop and standards, strongly rhythmic, direct and swinging.
14th December 2016
Foxhat

£6
A brand new quintet featuring five musicians and good friends over many years, with shared experiences and strong Sheffield roots.

Featuring an alto sax player with a lovely sound and lyrical approach, Hannah Brady, Lescar impresario Jez Matthews (piano/accordion), Sheffield tenor sax legend Pete Lyons, and a powerful rhythm section in Seth Bennett (bass) and Johnny Hunter (drums) - both firmly established stars on the UK improvised music scene.

Expect to hear original music that's honest, and passionate, reflecting the varied experiences of the band, from contemporary jazz and free improvisation, to minimalism.
21st December 2016
Nicola Farnon with Dave Newton, Jim Mullen and Steve Brown
£10

(seated)

£8

(standing)

ALBUM LAUNCH
An utterly unique and unmissable gig, and a guaranteed swinging send-off into the festive period. Sheffield's favourite bass-playing vocalist is joined by three of the UK's very best musicians, Dave Newton (piano), Jim Mullen (guitar) and Steve Brown (drums).

Nicola is an effervescent and swinging bass player and vocalist who has entertained audiences across the UK for many years. Her new album features three legends of the UK jazz scene, who between them have played everywhere and with everyone. We've brought them all together for this one-off gig at The Lescar, spiritual home for many Sheffield Jazz musicians, hired a piano for Dave Newton, and there will be mulled wine.

The sax-playing reindeer will also be there, but don't let that put you off. Tickets will be available in advance for this gig - get them early as it is likely to sell out.
4th January 2017
Dave Manington's Riff Raff

£7
A big start to the New Year with this super-group, featuring some of the most acclaimed musicians in the country, and led by founder member of London's Loop Collective, Dave Manington on bass, a musician who has played with an incredible array of stars including Marius Neset, Gwilym Simcock, Pete King, Alan Barnes, Salena Jones, and Natacha Atlas.

Also featuring a wonderful singer mixing lyrics with wordless vocals, and harmonising the sax line, Brigitte Beraha (Kenny Wheeler, Henry Lowther), Tom Challenger (Outhouse, Red Snapper) on tenor sax, Ivo Neame (Phronesis, Fringe Magnetic, Cinematic Orchestra) on piano/Rhodes/accordion, Rob Updegraff (Ronnie Scotts All Stars, Eska, Zigaboo Modeliste) on guitar, and Tim Giles (Iain Ballamy, Art Farmer) on drums/percussion.

Jazz and improvised music drawing on classical, folk and electronic music to create an approachable sound that is quirky, lyrical, and engaging.
11th January 2017
Mike Soper Trio

£6
A brand new trio, led by London-based trumpet player, Mike Soper, and featuring Elliot Galvin on keyboards, now an established star of the new generation of UK jazz musicians, and George Bird on drums, a rising star who's own quintet features Nathaniel Facey (Empirical), as well as being a member of Saltwater Samurai, who've featured on Gilles Peterson's programme.

The trio's original music is inspired by the likes of Steve Coleman, David Virelles, Charles Ives and Erik Satie, mixing strong compositions and grooves with a more reflective personal approach. Come along and be in at the start of something very new and fresh sounding.
Page last updated: 24th October 2016