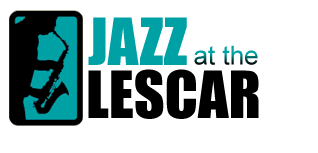 Every Wednesday The Lescar is home to the best weekly jazz night in Sheffield. With a diverse range of music from local, regional and national touring artists who showcase the depth and vibrancy of the UK Jazz scene, it's an all year round jazz festival on your doorstep!
Entry £5 (unless otherwise stated). Music starts at 9pm, doors 8.30pm.
Advance tickets are available for all Jazz at the Lescar gigs from Porter Brook Gallery (Sheffield Music Shop), Hickmott Road, (open 10am - 5pm, Tuesday - Saturday).

Jez Matthews
Email: lescarjazz@gmail.com
Telephone: 0774 020 1939

The Lescar Hotel
Sharrowvale Road
Sheffield
S11 8ZF (map)
www.thelescarhuntersbar.co.uk





Sheffield Jazz
You can also catch some great jazz at Sheffield Jazz, with two seasons running annually throughout the Spring and Autumn at three venues: Millennium Hall on Ecclesall Road, the Auditorium at Sheffield University Students Union on Western Bank, and the Crucible Theatre Studio.
www.sheffieldjazz.org.uk




4th Feb 2015
Matt Anderson Wild Flower Sextet

£6
Tenor sax player Matt Anderson ('Young Musician of the Year' in the Jazz Yorkshire Awards 2010) goes from strength to strength, and his all-star group is testament to this, with an album released on the Jellymould label in 2014. Featuring Laura Jurd (trumpet), Alex Munk (Guitar), Jamil Sheriff (Piano), Sam Vicary (Double-Bass), and Sam Gardner (Drums). In particular Laura Jurd is an award-winning young trumpeter making waves on the UK jazz scene with her own quartet, Blue Eyed Hawk, and the Chaos Orchestra. Great contemporary jazz inspired by the spirit and approach of jazz legend Wayne Shorter.
11th Feb 2015
Jazz Worriers

in association with Jazz North
Trumpeter Neil Yates (BBC Big Band, The Brand New Heavies, Johnny Dankworth Orchestra) is a fluid improviser, recalling Art Farmer and Chet Baker, and with an acclaimed album, 'Five Countries', on Edition Records. Dean Masser (saxes) has worked with the Ronnie Scotts Big Band and Echoes of Ellington Orchestra. Both are seriously good players, playing uplifting and unashamed good swinging jazz, mixed with a good dose of banter, and backed by a great rhythm section in Dan Whieldon (piano) Ed Harrison (double bass), Marek Dorcik (drums).
18th Feb 2015
Tipping Point
From Mercury, MOBO and Jazz FM award nominated Roller Trio, saxophonist James Mainwaring bring his new project Tipping Point, featuring three incredible and individual musicians: Matthew Bourne (Fender Rhodes), Michael Bardon (double bass)and Joost Hendrickx (drums). Bursting with energy, their music is complex, yet also melodic, placing reflective ambience next to intense aggression, and with influences from jazz and contemporary music, as well as North Indian classical music.
25th Feb 2015
George Crowley's Can of Worms

£6
A great young talent and future star, tenor sax player George Crowley visits us with his second album, 'Can of Worms' out on Whirlwind, and a London-based band of equally fine talents; Tom Challenger (Loop Collective, Brass Mask, Dice Factory) tenor sax, Dan Nicholls (Strobes, Andrew D'Angelo) piano, Sam Lasserson (Jeff Williams, Julian Argüelles) bass, and Jon Scott (Karios Quartet, Mulatu Astatke) drums. Anarchic group improvisations, original compositions, taut grooves and free jazz, sure to be an intense, joyful experience. "Glorious, fiery, deep... Like throwing a hymn book into a pizza oven." - Cellarsandlofts
4th March 2015
Tom Green Septet

£6
Winner of the 2013 Dankworth Prize for Jazz Composition, trombonist/composer Tom Green tours with his brilliant young septet and a new album 'Skyline', sure to be one of the best of the year, mixing influences from flamenco, folk, and New Orleans, and wonderful harmony and melodies, featuring Tommy Andrews - Alto/Soprano Saxophones, Sam Miles - Tenor Saxophone, James Davison - Trumpet/Flugelhorn, Sam James - Piano, Misha Mullov-Abbado - Double Bass, JJ Wheeler - Drums. "Remarkable… only the very best arrangers can get a sound like that from four horns" Evan Parker, June 2013
11th March 2015
Jamie Taylor's Outside Line
One of the finest jazz guitarists in the UK, Jamie Taylor returns with his outstanding group Outside Line, featuring three great Northern talents including former Yorkshire Young Jazz Musician of the Year, Matt Anderson (tenor sax), the driving bass of Garry Jackson, and the reactive drumming of Dave Walsh, offering a take on jazz that is contemporary, fresh, personal, and always melodic, accessible and swinging. "..clever, engaging stuff." Robert Shore, Jazzwise
18th March 2015
Tam De Villiers Quartet
Based in Paris, British-born guitarist Tam de Villiers brings his French quartet as part of a tour promoting their third album 'Panacea' (released in March 2015 on Whirlwind records) taking in venues across the UK, France, Belgium and Germany. Featuring David Prez (Tenor Saxophone), Frédéric Chiffoleau (Double Bass), Karl Jannuska (Drums) their music is honest, idiosyncratic, highly structured and coherent, mixing up rock and minimalist influences with jazz.
25th March 2015
Montuno
Montuno return to blow the roof off The Lescar once more, with a potent mix of deep funk, latin jazz and Nuyorican soul, and featuring the fabulous vocals of Dora Goddard, Dave Hockham drums, Kent Roach tenor & baritone saxes, Errol Francis on hammond/keys, Steve Black guitar, Alex Henderson bass, Jon Hibbard alto sax, and Ali Mac percussion. Think Tower of Power, Brand New Heavies, The Dap Kings alongside classic Blue Note tracks from the sixties.
1st April 2015
Tom Harrison Quartet
An emerging star, tenor sax player Tom Harrison brings a quartet featuring Jamil Sheriff, one of the UK's finest pianists, Irish Jazz Musician of the Year 2011 drummer David Lyttle, and from Laura Jurd's quartet, Conor Chaplin on bass. Between them, they've played with David Binney, Greg Osby, Jean Toussaint and many other stars. David Lyttle's latest album features a guest appearance from hip-hop legend Talib Kweli. "Combining simplicity of melody with sophisticated detail and hints of Traneish spirituality...Harrison is one to watch" - Dave Foxall, Jazz Journal
8th April 2015
Engine Room Favourites
A rare appearance from this superb band, led by sax player and musical explorer, Martin Archer. Comprising some of the most energetic and independently minded creative musicians in the North. Full line-up: Martin Archer - Sopranino, alto, saxophones, bass clarinet, bass recorder, Mick Beck - Tenor saxophone, bassoon, Graham Clark - Violin, Laura Cole - Piano, Corey Mwamba - Vibraphone, Seth Bennett - Double bass, Peter Fairclough - Drums and percussion. Inspired by the jazz avant garde, Art Ensemble of Chicago, Leo Smith and Anthony Braxton, the music is orchestrated and percussive, with strong links to jazz and blues, and open spaces for improvisation. "A shrewdly edited deliberation between rock grooves, improv and jazz" – Phillip Clark, WIRE
15th April 2015
Vula Viel

£8
Sure to be a highlight of this year, classically trained percurssionist/leader Bex Burch spent several years with the Dagaare People of northern Ghana, learning in a traditional apprenticeship to make and play gyilli, similar to xylophones. Her band features some of the best young UK jazz talent - George Crowley (tenor sax), Dan Nicholls (keys), and two drummers, Simon Roth and Dave de Rose. Intensely rhythmic; an engaging mix of jazz and african influences with electronica and the minimalism of Steve Reich, very much in the vein of Sons of Kemet. "These players have already created a niche on the busy world jazz scene that's all their own" - Jazzwise
22nd April 2015
YANA

£6
A trio of equals - Corey Mwamba is a wonderful, communicative vibes player with a UK-wide reputation, having played on albums by Quantic, Nat Birchall, Arun Ghosh and Ty. Dave Kane is one of the UK's finest improvising bass players, and Joshua Blackmore is the incredible drummer with Troyka and Tom Cawley's Curios. Risk-taking, edge of the seat music, on the boundary between composed and improvised. Energetic and virtuosic yet intensely musical and made approachable by three unique musicians.
29th April 2015
Afuriko
These two Paris-based musicians charmed us last year with a unique and wonderful gig bringing a truly international flavour to The Lescar, and mixing West African and Latin rhythms with jazz. Japanese percussionist Akiko Horii and Anglo-French musician Jim Funnell (keyboards) are joined for this return visit by special guest French sax player Bruno Wilhelm. Their album "On The Far Side" was released on F-IRE in 2014.
6th May 2015
Steve Fishwick Quintet

£8
A truly international class band led by trumpeter Steve Fishwick, and featuring two of the UK's very best keyboard players, Ross Stanley and Tom Cawley (Curios) on organ and keyboard respectively. The line up is completed by bass player Tim Thornton, a huge new talent on the UK jazz scene, and Matt Fishwick on drums. Their influences include Ornette Coleman, Tom Harrell, and even Giacomo Puccini. Its rare to catch all these amazing players together, and especially in a small venue like The Lescar, so don't miss this one!
13th May 2015
Mammal Hands

£6
The latest sensations from Gondwana Records, home of Gogo Penguin and Matthew Halsall, tipped by Gilles Peterson, with a brilliant debut album 'Animalia', and appearances at the Love Supreme and Mostly Jazz Festivals, Nick Smart (piano), Jesse Barrett (drums and percussion), and Jordan Smart (sax) mix influences Steve Reich, Bonobo, Pharaoh Sanders, Cinematic Orchestra, with elements of North Indian and African music. Beautiful music, ranging from subtle and delicate to explosive and frantic. Book early for this gig, and arrive early to get a good seat!
20th May 2015
Button Band
Playing lyrical jazz with folk and country influences, and influences including Bill Frisell, Loose Tubes and John Scofield, the Button Band are a London based group led by guitarist Andrew Button. Featuring Andrew Woolf (Tenor Sax), Dave Manington (double bass, and member of London's LOOP collective), and Jon Ormaston (drums), who has collaborated previously with Guy Barker and Mark Anthony Turnage. Quirky, original, and infectious sounds from the energetic and creative London music scene.
Page last updated: 1st Feb 2015