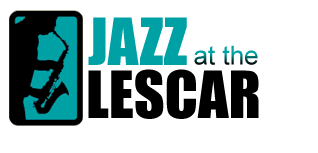 Every Wednesday The Lescar is home to the best weekly jazz night in Sheffield. With a diverse range of music from local, regional and national touring artists who showcase the depth and vibrancy of the UK Jazz scene, it's an all year round jazz festival on your doorstep!
Entry £5 (unless otherwise stated). Music starts at 9pm, doors 8.30pm.
Advance tickets are available for all Jazz at the Lescar gigs from Porter Brook Gallery (Sheffield Music Shop), Hickmott Road, (open 10am - 5pm, Tuesday - Saturday).

Jez Matthews
Email: lescarjazz@gmail.com
Telephone: 0774 020 1939

The Lescar Hotel
Sharrowvale Road
Sheffield
S11 8ZF (map)
www.thelescarhuntersbar.co.uk





Sheffield Jazz
You can also catch some great jazz at Sheffield Jazz, with two seasons running annually throughout the Spring and Autumn at three venues: Millennium Hall on Ecclesall Road, the Auditorium at Sheffield University Students Union on Western Bank, and the Crucible Theatre Studio.
www.sheffieldjazz.org.uk




22nd April 2015
YANA

£6
A trio of equals - Corey Mwamba is a wonderful, communicative vibes player with a UK-wide reputation, having played on albums by Quantic, Nat Birchall, Arun Ghosh and Ty. Dave Kane is one of the UK's finest improvising bass players, and Joshua Blackmore is the incredible drummer with Troyka and Tom Cawley's Curios. Risk-taking, edge of the seat music, on the boundary between composed and improvised. Energetic and virtuosic yet intensely musical and made approachable by three unique musicians.
29th April 2015
Afuriko
These two Paris-based musicians charmed us last year with a unique and wonderful gig bringing a truly international flavour to The Lescar, and mixing West African and Latin rhythms with jazz. Japanese percussionist Akiko Horii and Anglo-French musician Jim Funnell (keyboards) are joined for this return visit by special guest French sax player Bruno Wilhelm. Their album "On The Far Side" was released on F-IRE in 2014.
6th May 2015
Steve Fishwick Quintet

£8
A truly international class band led by trumpeter Steve Fishwick, and featuring two of the UK's very best keyboard players, Ross Stanley and Tom Cawley (Curios) on organ and keyboard respectively. The line up is completed by bass player Tim Thornton, a huge new talent on the UK jazz scene, and Matt Fishwick on drums. Their influences include Ornette Coleman, Tom Harrell, and even Giacomo Puccini. Its rare to catch all these amazing players together, and especially in a small venue like The Lescar, so don't miss this one!
13th May 2015
Mammal Hands

£6
The latest sensations from Gondwana Records, home of Gogo Penguin and Matthew Halsall, tipped by Gilles Peterson, with a brilliant debut album 'Animalia', and appearances at the Love Supreme and Mostly Jazz Festivals, Nick Smart (piano), Jesse Barrett (drums and percussion), and Jordan Smart (sax) mix influences Steve Reich, Bonobo, Pharaoh Sanders, Cinematic Orchestra, with elements of North Indian and African music. Beautiful music, ranging from subtle and delicate to explosive and frantic. Book early for this gig, and arrive early to get a good seat!
20th May 2015
Button Band
Playing lyrical jazz with folk and country influences, and influences including Bill Frisell, Loose Tubes and John Scofield, the Button Band are a London based group led by guitarist Andrew Button. Featuring Andrew Woolf (Tenor Sax), Dave Manington (double bass, and member of London's LOOP collective), and Jon Ormaston (drums), who has collaborated previously with Guy Barker and Mark Anthony Turnage. Quirky, original, and infectious sounds from the energetic and creative London music scene.
27th May 2015
LUME Tour: Entropi / Quadraceratops DOUBLE BILL

£6
Two brilliant bands, twelve rising star musicians. Dee Byrne and Cath Roberts run one of the capital's most progressive nights, LUME and for this tour they bring a double bill of their own bands, playing their own fascinating and vitally original music.

Entropi is led by Dee Byrne (alto sax/compositions), with Andre Canniere (trumpet), Rebecca Nash (keys), Olie Brice (bass), Matt Fisher (drums).

Quadraceratops features Cath Roberts (alto sax/compositions), Nick Walters (trumpet), Tom Ward (tenor sax), Magnus Dearness (trombone), Dave O'Brien (keys), Jason Simpson (bass), Olly Blackman (drums).

Both have new albums: Entropi's 'New Era' is released this Spring on the F-IRE Presents label, and Quadraceratops released their eponymous debut album in October 2014 on Efpi Records, as well as featuring on a live broadcast for BBC's Jazz on 3 Programme in 2014.
3rd June 2015
Stuart McCallum with Rioghnach Connolly

£6
A return to the Lescar for one of the country's finest guitarists and star of the Cinematic Orchestra, Stuart McCallum, with a new project blending folk with jazz and soul and featuring vocalist, Rioghnach Connolly. Rioghnach has a voice resonant and resplendent in glorious, exploding power and control. Stuart's sound-world of lush textures of guitars, strings and keyboards is combined hypnotically with stories of love and loss, treachery and murder. Also featured are Stuart's Cinematic Orchestra band mates John Ellis on keys and Luke Flowers on drums. Arrive early for this one!
10th June 2015
Pete Lyons LX Quintet
A legend of the Sheffield Jazz scene, respected for his integrity and strength of musical personality, tenor sax player Pete Lyons makes the first of two appearance this year with hand-picked bands playing music that he wrote to celebrate his 60th birthday. Its beautiful music, superbly arranged, and really shows off all of Pete's musical influences, from Wayne Shorter and John Coltrane to Kenny Wheeler, with hints of minimalism, and some free playing. The band is first class too, featuring John Hulme (flugelhorn), Dan Wheildon (piano), Rich Keates (double bass), and Johnny Hunter (drums).
17th June 2015
Neon Villages

£6
Bringing a summery mix of soul, jazz, pop and electro to the Lescar, Neon Villages feature pianist/composer David Austin Grey (Snarky Puppy, Hansu-Tori, Soweto Kinch), vocalist Aisling Iris (Basement Jaxx, Roots Manuva, Omar), versatile and soulful bassist Wayne Matthews (Richard Spaven, Dennis Rollins, Lizzy Parks) and gifted drummer Euan Palmer (Young Pilgrims, Dan Nicholls). After an appearance at this year's Cheltenham Jazz Festival, they come to us in advance of their debut EP, due for release this summer.
24th June 2015
Moonlight Saving Time

(in association with PRS Foundation for Music and Jazz Services)

£6
A band making big waves across the UK jazz scene. Led by an original and distinctive vocalist, Emily Wright, and featuring amazing rising star trumpeter Nick Malcolm, Moonlight Saving Time have received huge critical acclaim for performances across the UK, including Brecon, Cheltenham and Oxford Jazz festivals, as well as selling out London's Pizza Express Jazz Club. Their highly approachable music combines grooves and world rhythms, influences from Chick Corea to Massive Attack, and both original and more well known jazz material. Also featuring Dale Hambridge (piano), Will Harris (double bass), Mark Whitlam (drums), Rory Francis (percussion).
1st July 2015
Stretch Trio
Following in the footsteps of Roller Trio, fresh from the burgeoning Leeds music scene, with their own distinctive sound, Stretch Trio play accessible music showing a huge range of influences from jazz to ambient electronica. Winners of the prestigious Peter Whittingham Award, they've recently recorded their debut album 'Antithesis' as well as appearing at the Gateshead International Jazz festival. They come to us in advance of appearances at the Wigan and Manchester jazz festivals. Definitely a band who look set to be going places fast. Featuring Andy French (sax/EWI), Tom Hingham (drums), Calvin Travers (guitar) plus an array of loops and delays contributing to a wide open soundscape.
8th July 2015
Nat Birchall Sextet

£6
A long overdue appearance at The Lescar for a giant of both the Northern and UK jazz scenes, and a musician described by Gilles Peterson as "one of the best musicians in the UK". Saxophonist Nat Birchall has followed his own path playing captivating music that is both spiritual and soulful. His live album 'Live In Larissa' was an instant classic, and an end of year favourite for many people in the year it was recorded, 2013. He brings a wonderful band, comprising six of the North's most exciting and creative musicians; Nat Birchall - Tenor/soprano sax, percussion, Adam Fairhall - Piano, Corey Mwamba - Vibraphone, percussion, Michael Bardon - Bass, Johnny Hunter - Drums, Christian Weaver - congas/bata drum/bells/percussion. They've just recorded another album; catch them live before it becomes one of this year's classics!
Page last updated: 21st April 2015