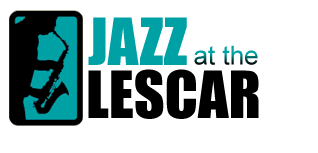 Every Wednesday The Lescar is home to the best weekly jazz night in Sheffield. With a diverse range of music from local, regional and national touring artists who showcase the depth and vibrancy of the UK Jazz scene, it's an all year round jazz festival on your doorstep!
Entry £5 (unless otherwise stated). Music starts at 9pm, doors 8.30pm.
Advance tickets are available for all Jazz at the Lescar gigs from Porter Brook Gallery (Sheffield Music Shop), Hickmott Road, (open 10am - 5pm, Tuesday - Saturday).

Jez Matthews
Email: lescarjazz@gmail.com
Telephone: 0774 020 1939

The Lescar Hotel
Sharrowvale Road
Sheffield
S11 8ZF (map)
www.thelescarhuntersbar.co.uk







December 10th Duncan Eagles (Lescar PRS New Music Series) £6
An all-star group quartet, straight from this year's London Jazz Festival. Duncan Eagles (sax) and Max Luthert (bass) both play with the acclaimed Partikel Trio. Max is also bass player with Zara MacFarlane. Ollie Howell, is a remarkable drummer, mentored by Quincy Jones. Tom Millar is a brilliant young pianist who's own band features Jim Hart, Laura Jurd, and TIm Whitehead. Straightahead contemporary jazz, from the best of the younger generation.
December 17th Bennett/Cole/Fairclough +
Hannah Brady and Pete Lyons playing music by Bach
(Lescar PRS New Music Series) £6
A double bill featuring five original creative musicians with strong links to Sheffield. Seth Bennett (bass) has been an energetic presence on the jazz and improvised music scene for several years, Laura Cole is a gifted pianist and composer, and has been making waves nationally with her band Metamorphic. Pete Fairclough is one of the finest drummers to have emerged from the UK, with recording/performing credits including Keith Tippett, Ute Lemper, Huw Warren, Kenny Davern, John Harle and many others. Expect the music to flow from these three wonderful musicians.

Bringing a festive feel to things, two of Sheffield's very best sax players, Hannah Brady (alto) and Pete Lyons (tenor) will kick things off with a short set of saxophone duo arrangements of Bach's Two Part Inventions.

Christmas break

January 7th Nicola Farnon Trio (In association with Jazz North)
A long overdue return for Nicola Farnon with her trio. No surprises that this group were chosen by Jazz North for their touring programme. Nicola is an effervescent and swinging bass player and vocalist who has entertained audiences across the UK for many years, both in her own right and alongside Dave Newton, Digby Fairweather, Jim Mullen, Bruce Adams, Roy Williams and Alan Barnes. Beside her are two equally talented and swinging musicians, Phil Johnson on drums, and Canadian Piero Tucci on piano. Arrive early for this!
January 14th Stuart McCallum and Mike Walker (In association with Jazz North) £6
In their third appearance as a duo at The Lescar, two of Europe's finest guitarists. Stuart McCallum (Cinematic Orchestra) and Mike Walker (The Impossible Gentlemen) have very different styles, but a shared virtuosity and strength of musical personality. Mike's incisive yet lyrical lines are perfectly complemented by Stuart's ability to create an atmosphere, giving the music a sense of widescreen drama. Their music is beautiful and unclassifiable, always melodic and approachable; and infused with Mancunian wit, exemplified in Mike Walker's off the wall announcements and shaggy dog stories. Worth getting your tickets in advance for this one!
January 21st Last Summers Tealights (PRS New Music Series) A band that typifies the breadth and originality of the UK jazz scene. Last Summers Tealights play music that is part classical, part folk, part pop, part hymnal, reflecting a hotchpotch of shared influences. Five experienced musicians with a diverse range of musical backgrounds, including jazz, classical, flamenco and middle-eastern: Joe Browne (saxes), Hal Hutchison (marimba and piano), Shirley Smart (cello), Demi Garcia Sabat (percussion), Nic Breakspear (double bass). Its all really beautiful, with wonderful melodies and a potent sense of nostalgia throughout. Go to their Soundcloud page to find out why we booked them!

https://soundcloud.com/lastsummerstealights
January 28th Garry Jackson, Matthew Bourne, Sam Hobbs
A new piano trio featuring Matthew Bourne, one of the most innovative musicians to have emerged from the UK jazz and improvised music scenes, and a commanding pianist with incredible technique. Here he is joined by two huge talents from the Leeds jazz scene, Garry Jackson is a forceful and rhythmic bass player, and Sam Hobbs on drums is a long time associate of Matthew's, notably on a Ninja tunes reworking of Amon Tobim's music. Matthew Bourne's wonderful and intimate solo album 'Montauk Variations' won universal acclaim, and was The Sunday Times' 'Left Field Album Of The Year 2012'.
February 4th Matt Anderson Wild Flower Sextet £6
Tenor sax player Matt Anderson ('Young Musician of the Year' in the Jazz Yorkshire Awards 2010) goes from strength to strength, and his all-star group is testament to this, with an album released on the Jellymould label in 2014. Featuring Laura Jurd (trumpet), Alex Munk (Guitar), Jamil Sheriff (Piano), Sam Vicary (Double-Bass), and Sam Gardner (Drums). In particular Laura Jurd is an award-winning young trumpeter making waves on the UK jazz scene with her own quartet, Blue Eyed Hawk, and the Chaos Orchestra. Great contemporary jazz inspired by the spirit and approach of jazz legend Wayne Shorter.
Page last updated: December 6th 2014