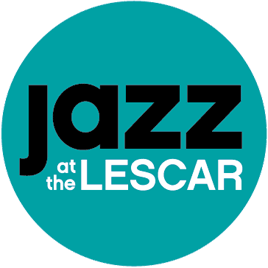 Every Wednesday The Lescar is home to the best weekly jazz night in Sheffield. With a diverse range of music from local, regional and national touring artists who showcase the depth and vibrancy of the UK Jazz scene, it's an all year round jazz festival on your doorstep!
Music starts at 8.45 pm, doors 8.15 pm.
Advance tickets are available for all Jazz at the Lescar gigs from Porter Brook Gallery (Sheffield Music Shop), Hickmott Road, (open 10am - 5pm, Tuesday - Saturday).

Jez Matthews
Email: lescarjazz@gmail.com
Telephone: 0774 020 1939

The Lescar Hotel
Sharrowvale Road
Sheffield
S11 8ZF (map)
www.thelescarhuntersbar.co.uk






Sheffield Jazz
You can also catch some great jazz at Sheffield Jazz, with two seasons running annually throughout the Spring and Autumn at three venues: Millennium Hall on Ecclesall Road, the Auditorium at Sheffield University Students Union on Western Bank, and the Crucible Theatre Studio.
www.sheffieldjazz.org.uk






Please note: from January 2016 the music will start at 8.45 pm (15 minutes earlier).
6th April 2016
John Law's New Congregation

£8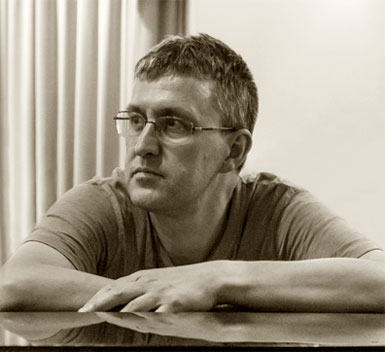 John Law is one of the finest pianists in Europe (and surely the most under-recognised). A genuine international talent, he has appeared at major venues across Europe, including London's Queen Elizabeth Hall and Ronnie Scotts, the Bimhuis (Amsterdam), Unterfahrt (Munich), Porgy and Bess (Vienna), and played at more than 50 festivals worldwide, including the London Jazz Festival and the North Sea Jazz Festival.

His latest quartet, New Congregation mixes jazz with classical influences, anthemic melodies and subtle use of electronics, and features an all-star band of Sam Crockatt on sax, Oli Hayhurst on bass, and Dave Hamblett on drums. They visit as part of a major UK-wide tour, promoting a critically acclaimed double-album ('These Skies In Which We Rust'); don't miss this gig, sure to be a highlight of the year at The Lescar.

'Creative music at a level not often heard.. a formidable technique' Cadence, New York

For more information visit www.johnlaw.org.uk.
13th April 2016
Skint

£6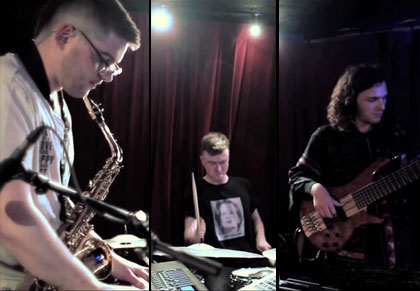 We're delighted that tenor sax player Phil Meadows has chosen to bring his latest project to The Lescar. Launched in late 2015, Skint features bassist James Benzies (MIMIKA, Myriad Forest) and Harry Pope (World Service Project) on drums/electronics, and is based around intense grooves and solos, soaring melodies, and world rhythms. Phil is fast emerging as one of the UK's most creative young musicians. A winner of the Peter Whittingham Jazz Award, and two times winner of Parliamentary Jazz awards, his bands have received universal acclaim, and he's sold out Ronnie Scotts as well as performing at the Royal Albert Hall and the Bimhuis (Holland).
20th April 2016
Preston Glasgow Lowe

£6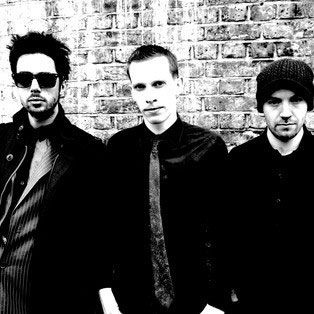 A return to the Lescar for these three dizzying and relentlessly energetic virtuosos. Loud, harmonically adventurous and intricate compositions are matched by a group coherence, amazing technique, and strong musicality. David Preston (guitar), Kevin Glasgow (bass), Laurie Lowe (drums) have between them toured and recorded with a range of star musicians including Melody Gardot, Curtis Stigers, Ayanna Witter Johnson, Shlomo, Tommy Smith, Marcos Valle, Tim Garland, Nicolas Meier, Asaf Sirkis and Gilad Atzmon. Part of a tour to mark the release of their debut album on the internationally acclaimed Whirlwind Recordings.

For more information visit www.prestonglasgowlowe.com.
27th April 2016
AfuriKo

£6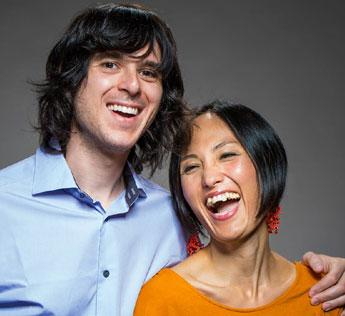 Following extensive tours of Britain, Europe and Japan, as well as performing in New York, we welcome back Paris-based world jazz duo AfuriKo, this time with a new album 'Style', recorded shortly after their last visit to The Lescar. Japanese percussionist Akikio Horii, and Anglo-French pianist and composer Jim Funnell are a truly unique duo, mixing jazz with African grooves.This is warm, accessible, and highly rhythmic music, with a great sense of musical unity.

For more information visit www.afuriko.com.
4th May 2016
Sloth Racket

£7
A brand new quintet featuring five of the country's most energetic and creative improvisers, with a strong Sheffield connection, and promoting the release of their debut album 'Triptych' (on the Luminous label). Sloth Racket are led by baritone saxophonist Cath Roberts (Quadraceratops, and co-promoter of the London-based Lume nights), and features Anton Hunter (Beats & Pieces Big Band) on guitar, Sam Andreae (Trio Riot) on tenor saxophone, Seth Bennett (Metamorphic) on bass, Johnny Hunter (Nat Birchall, Johnny Hunter Quartet) on drums. Originally composed for the 2015 Gateshead International Jazz Festival, their heavily improvised music ranges from fiery free jazz to sparse, minimal improv and deep grooves and riffs.
11th May 2016
Lilli Unwin

£6
Certain to be a big name, we're delighted to welcome a young singer, composer and arranger with a wonderfully enchanting and soulful voice. Lilli brings a brilliant young band from London, featuring bassist Flo Moore, drummer Corrie Dick, and pianist Matt Robinson, mixing subtle grooves with a strong sense of narrative. A member of the London Vocal Project, she recently performed with Dave Holland, Norma Winstone, Nikki Iles at the 2015 London Jazz Festival, as well as with the New York Voices and Swingle singers, and at the Royal Albert Hall and Ronnie Scotts. Catch her while you can in the intimacy of the Lescar!
18th May 2016
Perpetual Motion Machine

£7
Two guitars and multiple horns! With a great line-up featuring some of the finest Northern-based talents, this new band brings an original and energetic take on old and new jazz songs, with an electric, rock aesthetic, exploring the textures possible within a line up that features two brilliant guitarists (Sam Dunn and Jamie Taylor), and multiple horns, including bass clarinet (rising stars Ben Lowman and Riley Stone-Lonergan), plus Garry Jackson on bass, and Steve Hanley on drums. Informed by the music of Brian Blade and Paul Motian's Electric Bebop Band, expect music that is both nuanced and exploratory, and ultimately, unexpected.
25th May 2016
David Lyttle Trio featuring Tom Harrison

£6
A brilliant trio led by MOBO Award nominated drummer David Lyttle, who's album 'Faces' attracted international attention, with Rolling Stone magazine describing it as 'one of the best listening experiences you're likely to have all year'. He's collaborated with international stars Joe Lovano, Greg Osby, Soweto Kinch, Terell Stafford, Cleveland Watkiss and Jason Rebello. This group also features two of the country's finest rising star musicians, both on a real upward trajectory, alto saxophonist Tom Harrison, a fearless and swinging improviser, and Conor Chaplin on bass, known for his work with Laura Jurd, Iain Ballamy and WorldService Project.

'...notably assured technique, greased lightning reflexes and an unfailing sense of swing.a prolific composer too.' - Jazzwise
1st June 2016
Olie Brice Quintet

£7
A simply unmissable all-star band, led by a fine innovative and adventurous bass player, Olie Brice, with brilliant US drummer Jeff Williams (Stan Getz, Lee Konitz, Dave Liebman, Joe Lovano, Paul Bley, Bill McHenry, Ethan Iverson), and a trio of the finest UK talents in Mike Fletcher (C Melody and Alto Sax), Alex Bonney (trumpet), George Crowley (tenor sax). Their music mixes accessible themes with inventive exploratory soloing, played by five incredible musicians capable of making the most out of the open spaces in the music with their own highly individual statements. Olie's album 'Immune to Clockwork' released on the Polish record label Multikulti Project was one of the best of 2015, along with Mike Fletcher's 'Vuelta' album, which also featured Jeff and Olie.
8th June 2016
John Martin's Hidden Notes

£6
John Martin has visited us before with Laura Cole's wonderful Metamorphic band. With this band he presents a unique, beautiful and emotive sound world, based on a personal exploration of his chosen instrument, the tenor saxophone. Resulting from this is a highly original set of varied and lyrical compositions; rhythmic, melodic, and affecting. The band is first class, featuring some of the finest talents on the London jazz scene, Ralph Wyld (Vibraphone), Rob Updegraff (Guitar), Tim Fairhall (Double bass) and Tim Giles (Drums).

'The lyrical sway of Andy Sheppard, the atmospherics of Jan Garbarek, the pensiveness of Kenny Wheeler and the country-chime of early Keith Jarrett' John Fordham, The Guardain
15th June 2016
Michelson Morley

£6
Michelson Morley did a brilliant gig for us a couple of years ago, mixing jazz with electronica, and creating a highly individual music that's melodic, atmospheric, explorative and minimalist. They've got a new album 'Strange Courage' out on Babel in Spring 2016, and this gig follows a recent appearance at the London Jazz Festival. Led by saxophonist Jake McMurchie (Get The Blessing, Portishead), the band also features Mark Whitlam (Dave Newton, Alexander Hawkins, Alan Barnes) on drums/percussion/electronics, Will Harris (Tina May, Alan Barnes, Moonlight Saving Time) on bass, and Dan Messore (Indigo Kid, Iain Ballamy).
Page last updated: 31st March 2016