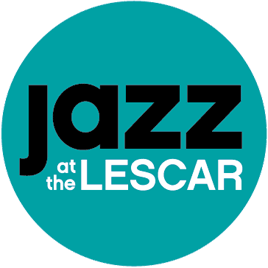 Every Wednesday The Lescar is home to the best weekly jazz night in Sheffield. With a diverse range of music from local, regional and national touring artists who showcase the depth and vibrancy of the UK Jazz scene, it's an all year round jazz festival on your doorstep!
Music starts at 8.45 pm, doors 8.15 pm.
Advance tickets are available for all Jazz at the Lescar gigs from Porter Brook Gallery (Sheffield Music Shop), Hickmott Road, (open 10am - 5pm, Tuesday - Saturday).

Jez Matthews
Email: lescarjazz@gmail.com
Telephone: 0774 020 1939

The Lescar Hotel
Sharrowvale Road
Sheffield
S11 8ZF (map)
www.thelescarhuntersbar.co.uk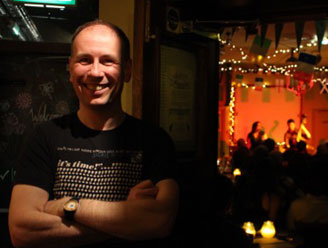 Sheffield Jazz
You can also catch some great jazz at Sheffield Jazz, with two seasons running annually throughout the Spring and Autumn at three venues: Millennium Hall on Ecclesall Road, the Auditorium at Sheffield University Students Union on Western Bank, and the Crucible Theatre Studio.
www.sheffieldjazz.org.uk






12th July 2017
Greg Abate meets the Nicola Farnon Trio

£8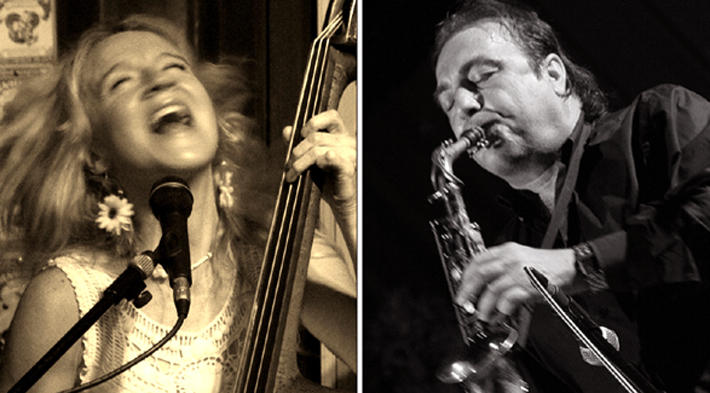 A really special gig. Sheffield bass and vocal legend, Nicola Farnon and her brilliant swinging trio, featuring virtuoso Canadian pianist Piero Tucci, and drummer Phil Johnson are joined for this unique concert by US sax legend Greg Abate, formerly lead alto player with the Ray Charles Orchestra, and who's recorded history covers the likes of Kenny Barron, Phil Woods, James Williams, Rufus Reid, Kenny Washington, Alan Barnes, as well a string of gigs at festivals and clubs around the world.

The best authentic and swinging jazz, unmissable. Advance ticket purchase recommended!

"... his fast-moving lines give his work a feeling of constant invention and creativity." - Howard Reich, Chicago Tribune
19th July 2017
Hansu-Tori

£8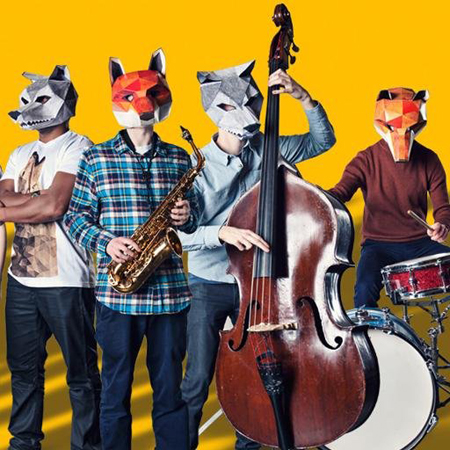 Keyboard player and composer/arranger David Austin Grey with his critically acclaimed music written as a multi-discipline ballet/jazz/illustration performance piece 'Wolves Are People Too'. To perform this wonderful music David will be joined by a group of some of the UK's most creative improvising musicians.

David Austin Grey (Piano/Keyboard/Synth), Eliza Shaddad (Vocals), Chris Young (Alto Sax), Lluis Mather (Flute/Tenor Sax), Nick Jurd (Double Bass/Electric Bass), and Euan Palmer (drums).

Nuanced, textured, outward looking and original contemporary music.
26th July 2017
Misha Mullov-Abbado

£7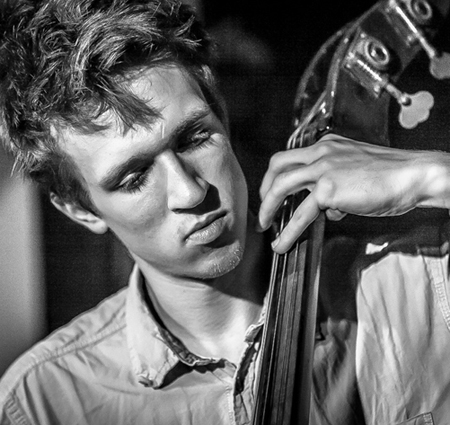 More than just a virtuoso bass player, Misha Mullov-Abbado is an incredible arranger and composer and returns to us promoting his second album on Edition Records, 'Cross-Platform Interchange'. Expansive, warmly optimistic, approachable and emotive music played by a band of fantastic talents from the London jazz scene.

James Davison (trumpet), Matthew Herd (alto sax), Sam Rapley (tenor sax), Liam Dunachie (piano), Misha Mullov-Abbado (bass), Scott Chapman (drums).

Perfect music for a summers evening at The Lescar.
2nd Aug 2017
Richard Iles/Jamie Taylor Quartet

£6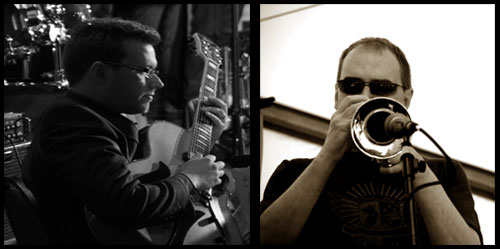 A band of leading lights from the Northern jazz scene, led by two Lescar favourites over many years, wonderful guitarist Jamie Taylor is joined by trumpet/flugelhorn player Richard Iles with a choice rhythm section.

Richard and Jamie are fluid, melodic and thoughtful improvisers with a deep knowledge of the jazz tradition. This will be a perfect evening of contemporary jazz, warm-hearted, swinging, and intimate.
9th Aug 2017
Emily Francis Trio

£6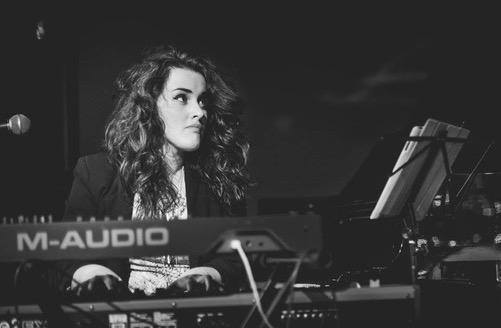 Bringing a mix of jazz-funk, soul and progressive rock, with an open improvisational approach, we're delighted to welcome Emily Francis (piano/keyboards), Trevor Boxall (bass guitar) and Jamie Murray (drums); fast rising stars with a rapidly growing reputation.

They come to us straight from an appearance at the Manchester Jazz Festival and with previous big festival appearances at London, Ealing, and Cheltenham.

They're promoting their debut album 'The Absent', with striking original compositions, their music is fresh, confident, and approachable.
Page last updated: 30th May 2017