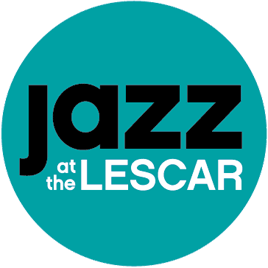 Every Wednesday The Lescar is home to the best weekly jazz night in Sheffield. With a diverse range of music from local, regional and national touring artists who showcase the depth and vibrancy of the UK Jazz scene, it's an all year round jazz festival on your doorstep!
Music starts at 9pm, doors 8.30pm.
Advance tickets are available for all Jazz at the Lescar gigs from Porter Brook Gallery (Sheffield Music Shop), Hickmott Road, (open 10am - 5pm, Tuesday - Saturday).

Jez Matthews
Email: lescarjazz@gmail.com
Telephone: 0774 020 1939

The Lescar Hotel
Sharrowvale Road
Sheffield
S11 8ZF (map)
www.thelescarhuntersbar.co.uk





Sheffield Jazz
You can also catch some great jazz at Sheffield Jazz, with two seasons running annually throughout the Spring and Autumn at three venues: Millennium Hall on Ecclesall Road, the Auditorium at Sheffield University Students Union on Western Bank, and the Crucible Theatre Studio.
www.sheffieldjazz.org.uk






7th October 2015
Stuart McCallum

£7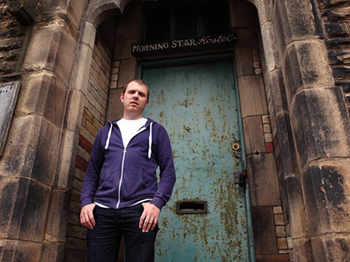 In a change to the original line up we welcome back the amazing STUART MCCALLUM - GUITAR, with a brilliant band promoting his new album 'City'.

On drums RICHARD SPAVEN (José James, Flying Lotus, The Cinematic Orchestra, Guru's Jazzmatazz, Gregory Porter), on keys JOHN ELLIS (Corinne Bailey Rae, Lily Allen, John Squire, and founder member of The Cinematic Orchestra). Finally rising star neo-soul vocalist DIJA BHLUE, influenced by the likes of Erykah Badu and Jill Scott.

Their music is soulful and beautiful; a nocturnal sound reminiscent of the Cinematic Orchestra and Massive Attack, as well as more than a hint of the ECM aesthetic.
14th October 2015
Bad Ass Brass

£8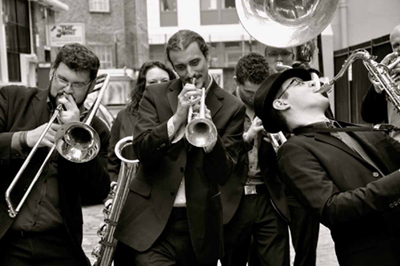 A big welcome back to an 8 piece band, 7 horns and one drummer, with a huge sound, looking set to blow the roof off the backroom of the Lescar once more. Taking influences from across the globe they create unique and electrifying music. They've played to rave reviews at Ronnie Scotts, and jazz festivals including Cheltenham, London and St Lucia, as well as The Big Chill. A sell-out every time, so book tickets to guarantee entry!

"If you want to be blown away by British jazz this year then look no further than Bad Ass Brass." (JazzFM.com)
21st October 2015
Alex Munk Quartet

£6
Another return, this time for award winning guitarist Alex Munk. Having played alongside Iain Ballamy, Stan Sulzmann, James Taylor and many others, Alex brings a brilliant quartet of London's finest, Matt Robinson (piano/rhodes), Conor Chaplin (electric bass) and Dave Hamblett (drums). Mixing rock influences with lush soundscapes and great group sound, their music is utterly contemporary, and about to be captured on their debut album. Catch them at The Lescar first!

"A wonderful young guitarist with a unique musical voice" – Stan Sulzmann
28th October 2015
Johnny Hunter Quartet

£6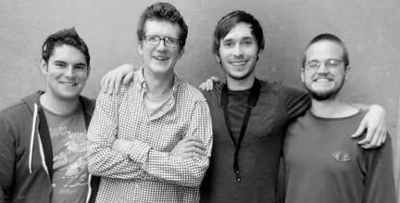 One of the most lively and creative drummers around, and a Lescar favourite, Johnny Hunter brings his quartet featuring, from the Beats & Pieces Big Band, Ben Watte (tenor sax), and Graham South (trumpet), plus bass TBC. With two albums out on Efpi, expect to hear some brand new material, and the best contemporary jazz, played with verve and freedom.
4th November 2015
Pete Lyons LX Quintet

£6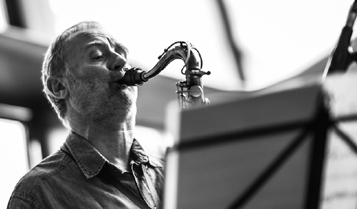 Tenor sax player and Sheffield legend Pete Lyons brings a seven piece band playing his own compositions. Music with integrity that truly reflects the personality and influences (from Wayne Shorter to Kenny Wheeler, with hints of minimalism and free improvisation) of one of the most respected musicians on the regional jazz scene. Featuring John Hulme (trumpet/flugelhorn), Henrik Linneman (flute), Hannah Brady (alto sax), Jez Matthews (piano), Graham Jones (bass), Johnny Hunter (drums).
11th November 2015
Josh Kemp Organ Quartet

£7
A regular at Ronnie Scotts and with a growing reputation, tenor sax player Josh Kemp brings a truly international class band to the Lescar, promoting their new album 'Rare Groove' (on 33 Records). Straight-ahead hard swinging with a classic Blue Note sound, the band features three masters; Steve Fishwick (trumpet), Ross Stanley (Hammond B3 organ), and Tim Giles (drums).

'A mix of Stan Getzian breeziness and Coltrane's imploring cry.' The Guardian
Tuesday

, 17th November 2015
DOUBLE BILL: Metamorphic/Røyst Trio

£7
The first of two nights in a special mid-week at The Lescar, pianist Laura Cole brings her magnificent Metamorphic sextet, in a double-bill with unique Scandinavian vocal trio Røyst, as part of a short tour leading to a performance at the London Jazz Festival. Metamorphic comprises Chris Williams (Led Bib, on alto sax), John Martin (tenor/soprano sax), Kerry Andrew (vocal/loops), Tom Greenhalgh (drums), Paul Sandy (bass). Røyst are Kari N. Bleivik Cecilie Giskemo, and Maria Jardardottir. The two bands have worked closely together and create strongly original music influenced by both jazz and folk, producing an intense and emotionally engaging experience.
18th November 2015
C Bop

£6
Part two of our mid-week jazz special at The Lescar and we're delighted to welcome back former Lescar impresario and all round Sheffield jazz celebrity Chris Walker with his energetic and funky band of Sheffield's finest, featuring Piero Tucci (keys and sax), Alex Henderson (bass) and Phil Johnson (drums). Sure to be packed, you can expect to hear a combination of influences, from Wes Montgomery and George Benson to Pat Metheny, Mike Stern, Michael Brecker and John Scofield. Arrive early for this one!
25th November 2015
Pete Oxley and Nicolas Meier

£6
A real treat for guitar fans, two virtuoso guitarists, bringing a whole range of influences from gentle ballads to Turkish music, flamenco and bossa grooves. It's a beautiful sound world in the hands of two masters, influenced by the likes of Pat Metheny and Egberto Gismonti, but also highly individual. Their second album 'Chasing Tales' has attracted rave reviews across the media, and between them they have played alongside Jeff Beck (with whom Nicolas regularly tours), Gilad Atzmon, Dave O'Higgins, Mark Lockheart, and many others.

"If you love music of any kind you'll probably fall for this." The Observer
2nd December 2015
DOUBLE BILL: Inclusion Principle + Seth Bennett/Dave Kane

£6
Something completely different. A double bill featuring some of the most innovative and energetic musicians on the Leeds and Sheffield creative music scenes. Inclusion Principle comprises Martin Archer (laptop, woodwind), Hervé Perez (laptop, woodwind), and Peter Fairclough (drums), layering minimalism, improvisation, free jazz, ambient beats and soundscapes to create captivating and highly original music. Seth Bennett and Dave Kane come together in the other half of this gig to create a unique and wholly engaging musical conversation between two of the virtuosic and imaginative bass players around.
9th December 2015
Djangonauts

£6
A welcome return for one of the most popular bands on the Sheffield jazz scene; bringing a contemporary feel to just great swinging acoustic jazz in the style of Django Reinhardt, with Lescar favourites, Chris Walker (guitar), Piero Tucci (accordion), Kevin Walker (bass), Phil Johnson (drums). Bound to be busy, so arrive early for this one!
16th December 2015
Jamie Taylor and Russ Henderson

£6
A festive treat for everyone at The Lescar, as we welcome back a classy duo who treated us to a sublime gig last time around, and recently triumphed at Manchester Jazz Festival. Two of the UK's finest musicians in an intimate setting; expect to hear perfectly realised swinging versions of classic jazz standards by the likes of Duke Ellington and Billy Strayhorn. Jamie Taylor on guitar, Russ Henderson on saxophones.
Page last updated: 5th October 2015