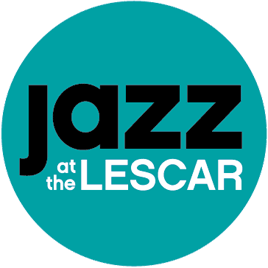 Every Wednesday The Lescar is home to the best weekly jazz night in Sheffield. With a diverse range of music from local, regional and national touring artists who showcase the depth and vibrancy of the UK Jazz scene, it's an all year round jazz festival on your doorstep!
Music starts at 8.45 pm, doors 8.15 pm.
Advance tickets are available for all Jazz at the Lescar gigs from Porter Brook Gallery (Sheffield Music Shop), Hickmott Road, (open 10am - 5pm, Tuesday - Saturday).

Jez Matthews
Email: lescarjazz@gmail.com
Telephone: 0774 020 1939

The Lescar Hotel
Sharrowvale Road
Sheffield
S11 8ZF (map)
www.thelescarhuntersbar.co.uk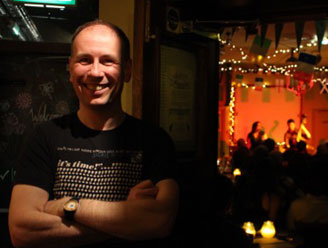 Sheffield Jazz
You can also catch some great jazz at Sheffield Jazz, with two seasons running annually throughout the Spring and Autumn at three venues: Crookes Social Club on Mulehouse Road, the Auditorium at Sheffield University Students Union on Western Bank, and the Crucible Theatre Studio.
www.sheffieldjazz.org.uk






1st November 2017
Archipelago

(in association with Jazz North)

£7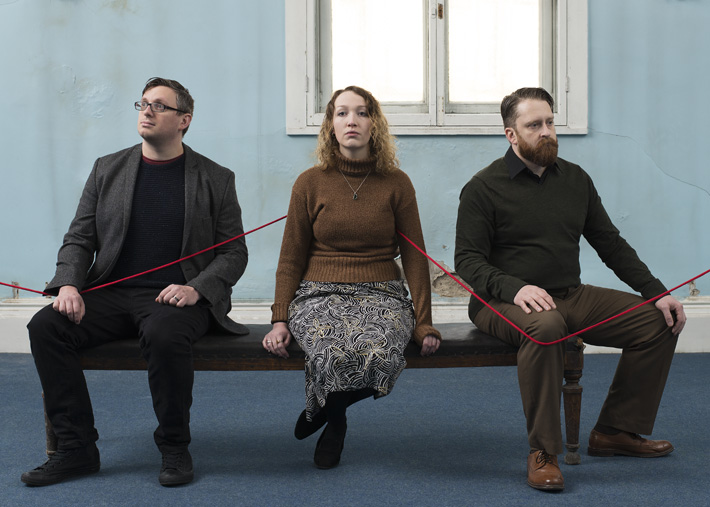 Brilliant cutting-edge yet accessible music from Newcastle, this trio with a fast growing reputation is led by sax player Faye MacCalman. They bring together garage rock, minimalism and free improvisation in a punchy mix that layers up big slabs of sound against riffs, silence and grooves.

Featuring Faye on tenor sax/clarinet, John Pope on electric bass/effects, Christian Alderson on drums. Engrossing and exciting music.

Check them out at www.facebook.com/archipelago.fjc and twitter.com/archipelagojam and get a taster of their album at archipelagojam.bandcamp.com/album/weightless.
8th November 2017
Rafe's Dilemma

£7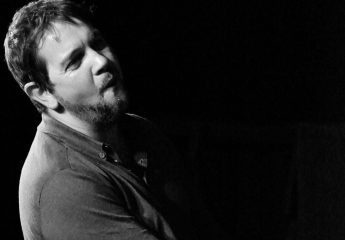 Its great to welcome this brand new project led by one of the UK's finest pianists and a long term Lescar hero, Jamil Sheriff. Rafe's Dilemma features Jamil in a completely different context, on electric piano and synthesiser, with a dynamic and original drummer Katie Patterson, Eleanor Begley on vocals and Sam Vicary on bass and electronics.

A mix of improvised music and original songs; they promise a funky/wonky approach. Whatever happens, it will be classy stuff, from this fine group of musicians.
15th November 2017
Dan Goldman ElecTrio

(in association with Jazz North)

£7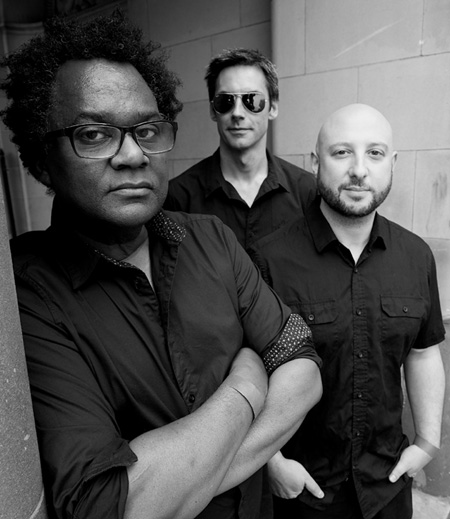 Funky and authentic grooves, spacey synth jams and heavy beats from a true champion of the Rhodes piano, Dan 'JD73' Goldman.

Inspired by the likes of Herbie Hancock, Stevie Wonder, Bob James, Dan comes to us following appearances at the Royal Festival Hall, Manchester Jazz Festival, as well as supporting Josť James. He's also worked with and remixed artists including Morcheeba, Nightmares On Wax, Leon Ware, Incognito, The New Mastersounds and The Haggis Horns.

Progressive hard-hitting music from a great trio, which features Dan on Rhodes and synths, Hamlet Luton on bass, and Gordon Kilroy on drums.
22nd November 2017
Eyal Lovett Trio featuring Eran Har Even

£8
We're honoured to welcome a rising star pianist and composer, Israeli born and now residing in Berlin, Eyal Lovett, who's wonderful album 'Tales from a Forbidden Land' featured the great US guitarist Gilad Hekselman. Eyal studied in New York, and has toured with his trio across Denmark, Germany, Poland and Israel, and has played and recorded with Peter Bernstein, Gilad Hekselman, Kenneth Dahl Knudsen.

Entrancing and beautiful piano trio music from a truly accomplished trio. With Eyal are Mathias Jensen (bass), Aidan Lowe (drums), and a special guest Eran Har Even on guitar, a leading figure on the Dutch jazz scene.

If you love EST, Bill Evans, Brad Mehldau, don't miss this.
29th November 2017
DOUBLE BILL Taupe / Kapok


(in association with Dutch Performing Arts, Jazz North, and the Jazz Promotion Network)

£10
Two very different bands, but both sharing a progressive and expansive approach drawing on a wide range of influences.



Kapok bring an infectious rhythmic, fierce live energy, delving into funk rock, classical music, free improv and African music to produce something entirely original. Their line-up is truly unique, with Remco Menting (drums, percussion, & vibraphone), Timon Kooten (guitar), and Morris Kliphuis (french horn, cornet & synth). With two appearances at the North Sea Jazz Festival, and winning the Dutch Jazz competition in 2012, the European Jazz Competition in 2013, and an Edison, the Dutch equivalent of a Grammy for their second album.

Check them out at www.kapokmusic.com.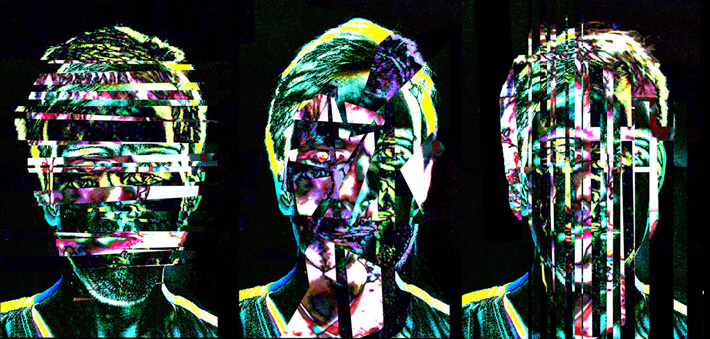 Equally energetic, but increasing the volume, Taupe are a trio from Newcastle, and bring a brash, razor sharp polyrhythmic intensity and exploratory approach, mixing improvisation with electronics to produce something wholly original and vibrant. They feature Mike Parr-Burman (guitar), Jamie Stockbridge (alto sax) and Adam Stapleford (drums). If you love Roller Trio or Trio VD you won't want to miss Taupe. Free jazz meets math metal, hip hop grooves, post-bop and skronk.

Check them out at epk.taupetaupetaupe.com.
6th December 2017
DOUBLE BILL Favourite Animals / Article XI

£10
Two large bands with a shared common ground and featuring a total of 15 of the most creative improvising musicians in the UK, both big jazz festival commissions, mixing composition and improvisation freedom in startling and original ways.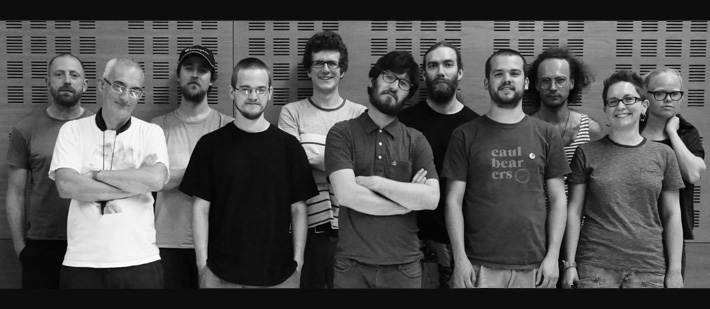 Article XI was formed as a Manchester Jazz Festival commission in 2015. Led by Anton Hunter, this 11 piece band brings a collective approach to composition, they feature Anton Hunter (guitar), Nick Walters (trumpet), Graham South (trumpet), Richard Foote (trombone), Tullis Rennie (trombone), Oliver Dover (alto sax), Sam Andreae (alto/tenor sax), Simon Prince (tenor sax/flute), Cath Roberts (baritone sax), Seth Bennett (bass), Johnny Hunter (drums).

'Grand, sweeping charts and modal moods that nonetheless find ample room for individual voices to be heard' - The Wire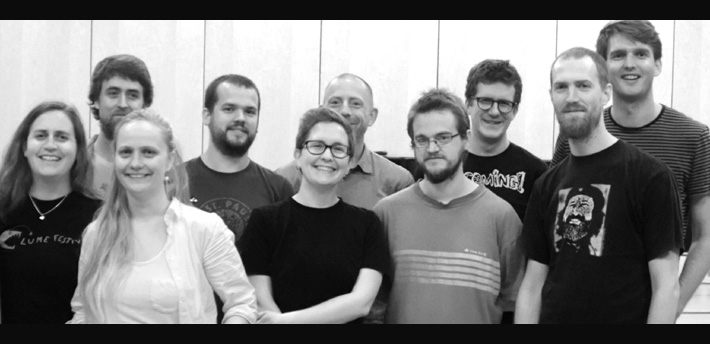 Favourite Animals was commissioned for Lancaster Jazz Festival 2016. Based around the core of Cath's quintet Sloth Racket, and utilising her wonderful graphic scoring techniques, you can expect to hear a fluid and organic mix of big riffs and free improvisation. Cath Roberts (baritone sax), Dee Byrne (alto sax), Sam Andreae (tenor sax), Graham South (trumpet), Tullis Rennie (trombone), Julie Kjær (flute/bass clarinet), Tom Ward (flute/bass clarinet), Anton Hunter (guitar), Seth Bennett (bass).

'An agreeably spicy goulash of free improvisation, grumpy riffs and bluesy themes' - The Quietus (on Cath's quintet Sloth Racket)

Check them both out at articlexi-favouriteanimals.co.uk.

Doors 8 pm, first set 8.30 pm, second set 10 pm.
13th December 2017
Johnny Hunter Quartet

£7
A welcome return with a new line-up for one of our favourite musicians, drummer Johnny Hunter (Blind Monk Trio, Nat Birchall, Sloth Racket).

Playing music that explores the freer, more improvised side of jazz, with influences from Henry Threadgill, Ornette Coleman, and Joe Harriott, the quartet features three of the most exciting and individual creative improvisers in the UK, with Mark Hanslip (Outhouse, Loop Collective) on tenor sax, Graham South (Beats & Pieces Big Band) on trumpet and Seth Bennett (Sloth Racket) on bass.

"The band admirably reflects the independent creativity of the new Manchester scene." - John Fordham, The Guardian
20th December 2017
Jamie Taylor, Sam Dunn, Alan Barnes

£8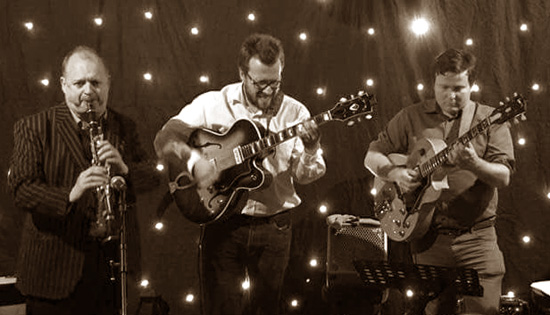 What a way to end the year. Two brilliant guitarists, Sam Dunn and Jamie Taylor, both based in Sheffield, are joined by a complete legend of the UK jazz scene, alto/baritone sax and clarinet player Alan Barnes.

It goes without saying that this will be a swinging occasion. Sam and Jamie are of course wonderful guitarists, both individual players with a rich understanding of the history of jazz guitar. You may have caught them in their other guise in the 'engine room' of the wonderful Perpetual Motion Machine.

Alan Barnes has played with just about everyone in a long and illustrious career, including Bjork, Bryan Ferry, Clare Teale, Jools Holland, Jamie Callum, Freddie Hubbard, Scott Hamilton, Stan Tracey, John Dankworth, Martin Taylor. An endless list, almost as long as the list of 25 British Jazz awards that he has amassed, as well as twice winning BBC Jazz Musician of the Year.

There will, of course, be mulled wine and other Christmas treats!
Page last updated: 24th October 2017