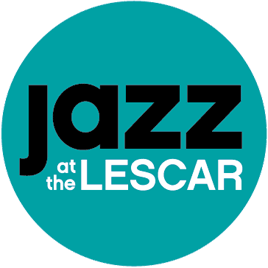 Every Wednesday The Lescar is home to the best weekly jazz night in Sheffield. With a diverse range of music from local, regional and national touring artists who showcase the depth and vibrancy of the UK Jazz scene, it's an all year round jazz festival on your doorstep!
Music starts at 9pm, doors 8.30pm.
Advance tickets are available for all Jazz at the Lescar gigs from Porter Brook Gallery (Sheffield Music Shop), Hickmott Road, (open 10am - 5pm, Tuesday - Saturday).

Jez Matthews
Email: lescarjazz@gmail.com
Telephone: 0774 020 1939

The Lescar Hotel
Sharrowvale Road
Sheffield
S11 8ZF (map)
www.thelescarhuntersbar.co.uk






Sheffield Jazz
You can also catch some great jazz at Sheffield Jazz, with two seasons running annually throughout the Spring and Autumn at three venues: Millennium Hall on Ecclesall Road, the Auditorium at Sheffield University Students Union on Western Bank, and the Crucible Theatre Studio.
www.sheffieldjazz.org.uk






Tuesday

, 17th November 2015
DOUBLE BILL: Metamorphic/Røyst Trio

£7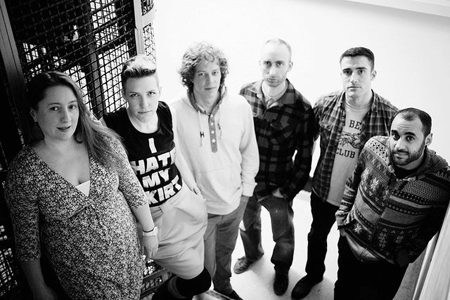 The first of two nights in a special mid-week at The Lescar, pianist Laura Cole brings her magnificent Metamorphic sextet, in a double-bill with unique Scandinavian vocal trio Røyst, as part of a short tour leading to a performance at the London Jazz Festival. Metamorphic comprises Chris Williams (Led Bib, on alto sax), John Martin (tenor/soprano sax), Kerry Andrew (vocal/loops), Tom Greenhalgh (drums), Paul Sandy (bass).
www.metamorphic.org.uk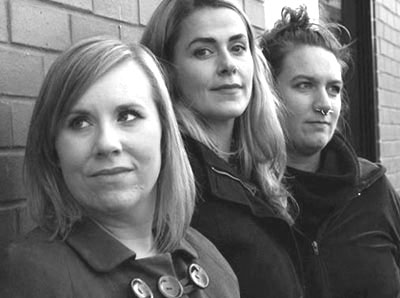 Røyst are Kari N. Bleivik Cecilie Giskemo, and Maria Jardardottir. The two bands have worked closely together and create strongly original music influenced by both jazz and folk, producing an intense and emotionally engaging experience.
www.roystrio.com
18th November 2015
C Bop

£6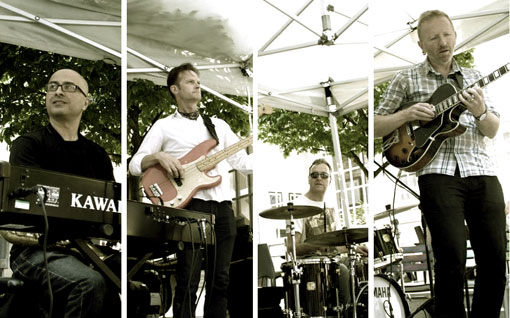 Part two of our mid-week jazz special at The Lescar and we're delighted to welcome back former Lescar impresario and all round Sheffield jazz celebrity Chris Walker with his energetic and funky band of Sheffield's finest, featuring Piero Tucci (keys and sax), Alex Henderson (bass) and Phil Johnson (drums).

Sure to be packed, you can expect to hear a combination of influences, from Wes Montgomery and George Benson to Pat Metheny, Mike Stern, Michael Brecker and John Scofield. Arrive early for this one!
25th November 2015
Pete Oxley and Nicolas Meier

£6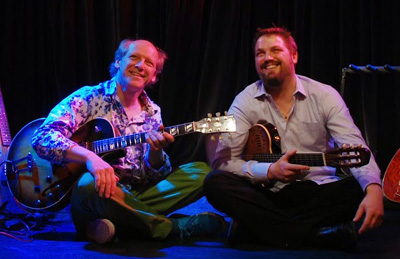 A real treat for guitar fans, two virtuoso guitarists, bringing a whole range of influences from gentle ballads to Turkish music, flamenco and bossa grooves. It's a beautiful sound world in the hands of two masters, influenced by the likes of Pat Metheny and Egberto Gismonti, but also highly individual.

Their second album 'Chasing Tales' has attracted rave reviews across the media, and between them they have played alongside Jeff Beck (with whom Nicolas regularly tours), Gilad Atzmon, Dave O'Higgins, Mark Lockheart, and many others.

'If you love music of any kind you'll probably fall for this.' The Observer
2nd December 2015
DOUBLE BILL: Inclusion Principle + Seth Bennett/Dave Kane

£6
Something completely different. A double bill featuring some of the most innovative and energetic musicians on the Leeds and Sheffield creative music scenes. Inclusion Principle comprises Martin Archer (laptop, woodwind), Hervé Perez (laptop, woodwind), and Peter Fairclough (drums), layering minimalism, improvisation, free jazz, ambient beats and soundscapes to create captivating and highly original music. Seth Bennett and Dave Kane come together in the other half of this gig to create a unique and wholly engaging musical conversation between two of the virtuosic and imaginative bass players around.
9th December 2015
Djangonauts

£6
A welcome return for one of the most popular bands on the Sheffield jazz scene; bringing a contemporary feel to just great swinging acoustic jazz in the style of Django Reinhardt, with Lescar favourites, Chris Walker (guitar), Piero Tucci (accordion), Kevin Walker (bass), Phil Johnson (drums). Bound to be busy, so arrive early for this one!
16th December 2015
Jamie Taylor and Russ Henderson

£6
A festive treat for everyone at The Lescar, as we welcome back a classy duo who treated us to a sublime gig last time around, and recently triumphed at Manchester Jazz Festival. Two of the UK's finest musicians in an intimate setting; expect to hear perfectly realised swinging versions of classic jazz standards by the likes of Duke Ellington and Billy Strayhorn. Jamie Taylor on guitar, Russ Henderson on saxophones.
Page last updated: 16th November 2015