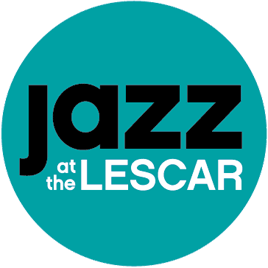 Jazz Promoter of the Year
in the
2018 Parliamentary Jazz Awards
Jazz at The Lescar is an award-winning jazz promoter based in Sheffield, hosting one of the UK's longest running weekly jazz nights, as well as occasional gigs at other venues around the city, covering a wide range of contemporary music, from local, regional, national and international touring artists, and showcasing the depth, creativity, and vibrancy of the jazz and improvised music scenes.
Run by musicians on a voluntary, not for profit basis, the nights are funded entirely through ticket sales for the gigs, and our legendary raffle!
Music starts at 8.45 pm, doors 8.15 pm.
Advance tickets are available for all Jazz at the Lescar gigs from Porter Brook Gallery (Sheffield Music Shop), Hickmott Road, (open 10am - 5pm, Tuesday - Saturday).

Jez Matthews
Email: lescarjazz@gmail.com
Telephone: 0774 020 1939

The Lescar Hotel
Sharrowvale Road
Sheffield
S11 8ZF (map)
www.thelescarhuntersbar.co.uk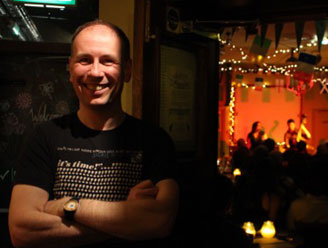 Sheffield Jazz
You can also catch some great jazz at Sheffield Jazz, with two seasons running annually throughout the Spring and Autumn at three venues: Crookes Social Club on Mulehouse Road, the Auditorium at Sheffield University Students Union on Western Bank, and the Crucible Theatre Studio.
www.sheffieldjazz.org.uk







23rd January 2019
Johnny Hunter Quartet

£8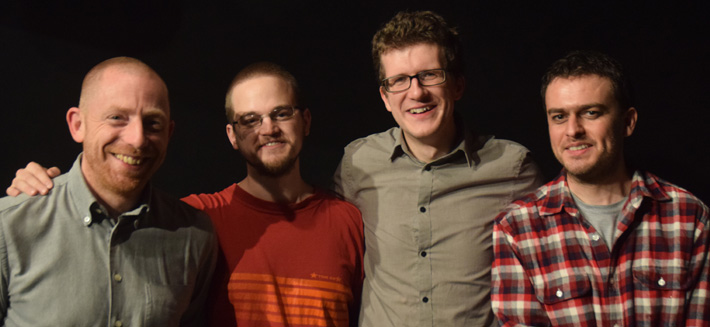 A welcome return for an energetic and creative drummer with his delightfully explorative and always so musical quartet, featuring Graham South (Beats & Pieces) on trumpet, Mark Hanslip (Outhouse, Nostalgia 77, Steve Lacy, Kenny Wheeler, Bob Brookmeyer) on tenor sax, Seth Bennett (Sloth Racket, Metamorphic) on double bass.

Johnny's quartet have performed at Ronnie Scott's, Kings Place, and at the London and Manchester Jazz Festivals. Expressive music simmering with adventure and freedom.

"Admirably reflects the independent creativity of the new Manchester scene." - John Fordham, The Guardian
30th January 2019
Jon Shenoy and Sam Dunn

£8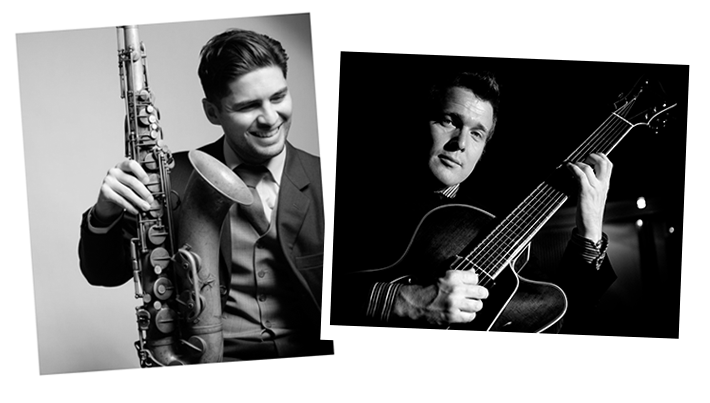 We bring together an intimate and swinging duet of two of the best players on their respective instruments in the UK; tenor sax and clarinet player Jon Shenoy is joined by guitarist Sam Dunn, until recently based in Sheffield and making a very welcome return.

A lyrical and contemporary sax player with a warm tone, Jon's playing has earned critical praise across the board, with appearances in the bands of Ivo Neame, Claire Martin, and Bad Ass Brass, as well as at the North Sea Jazz Festival and Ronnie Scotts. He's perfectly matched here with guitarist Sam Dunn (Perpetual Motion Machine, Judy Carmichael, Howard Alden), another really swinging musician.

Both bring a genuine command of the history of the music, tied to a contemporary approach, and will surely create a really special vibe, tailor-made for our cosy backroom venue at The Lescar.
6th February 2019
NTH

£8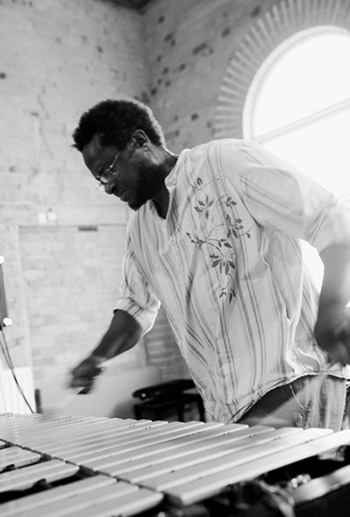 A final gig at The Lescar for vibraphonist Corey Mwamba, one of the scene's most innovative and vibrantly creative improvising musicians, mixing jazz with influences from folk and electronic music. Corey is retiring from public performance, but he's not going quietly!

This quartet NTH, features three of northern England's most vital musicians, bassist Andy Champion, pianist Laura Cole, and drummer Johnny Hunter. A powerful and energetic performer Corey was nominated 5 times in US magazine Downbeat's Vibraphone Rising Star category. The music for this gig will come from a recent collection (s)kin, as well as some new music written especially for this group.

Corey has worked internationally with a range of incredible improvising musicians including Sylvain Darrifourcq, Valentin Ceccaldi, Lucian Ban, Robert Mitchell, Orphy Robinson, Simon Roth, and Martin Archer. This is sure to be an intense and emotional evening, please come down and see Corey off in style.

'An intense and intensely physical personality whose moments of silence are as considered as each note' Daniel Spicer, Jazzwise
13th February 2019
Escape Hatch

£8

A really special piano trio, and a collaboration between 3 of the most exciting musicians on the European jazz scene, with MOBO-award winning pianist Ivo Neame (Phronesis), Italian double bassist Andrea Di Biase and drummer Dave Hamblett.

Mixing influences from Ligetic, Messiaen, Vijay Iyer, and Steve Lehman, their music is intense and deep; a journey through an array of musical landscapes, played with verve and integrity; polyrythmic yet also lyrical. Escape Hatch have previously performed with Kenny Wheeler, and their debut album 'Roots of Unity' on Whirlwind Records featured Julian Arguelles on saxophones.
20th February 2019

at Holt Cafe
Magic Lantern

£10 (£8 concessions)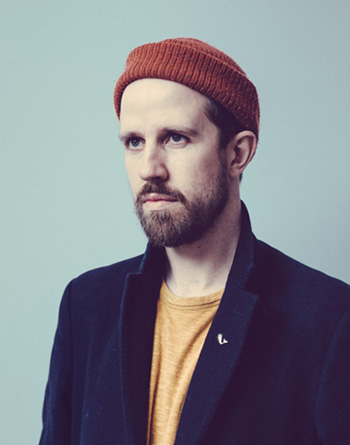 Magic Lantern is the musical moniker of Jamie Doe, a wonderful musician who's songs reach out and inspire with their warmth, simplicity and heart-felt lyricism.

He visits us with his third album 'To The Islands' receiving rave reviews and radio play. With a brilliant band of musicians drawn from the London jazz scene, the music ranges from afro-beat grooves, to solo piano, folk and late night saxophone jams, united by Jamie's uniquely expressive voice and song-writing style. We're delighted he's coming to Sheffield.

This gig is sure to sell out, so please do book early!

Jamie Doe - vocals, classical guitar, Chris Hyson - Electric bass, backing vocals, Matt Robinson - Keyboard + effects, Dave Hamblett - Drums.

Holt Cafe, 156 Arundel St, Sheffield S1 4RE
Doors 7.45, Music 8.45

'Extraordinary. Beautiful poised singing, amazing lyrics and hypnotic production' - Tom Robinson, BBC Radio 6 Music

'Dreamy, beautiful. Something very, very special' - Lauren Laverne, BBC6 Music
27th February 2019

at Yellow Arch Studios
Patchwork Orchestra

(£10 adv, £8 adv concessions, £12 on the door)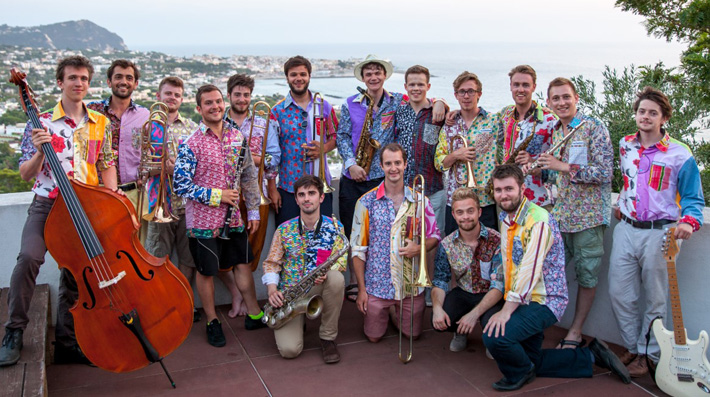 17 musicians, one huge sound! Led by award-winning trombonist Tom Green, and packed with talent from the new generation of London-based jazz musicians, a classic big band line-up with a fresh approach and a whole array of influences and characters, they sold out their debut gig at the London Jazz Festival, and their first album is out in 2019.

Their music ranges from lush melodies to broad walls of sound, drum and bass to funeral marches, drawn together by an incredible line-up. Trumpets: James Davison, Adam Chatterton, James Copus and Tom Dennis. Trombones: Kieran McLeod, Tom Green and Jamie Pimenta. Bass Tromone: Yusuf Narçin. Soprano and Alto Saxophones: Matthew Herd. Alto Saxophone: Sam Glaser. Tenor Saxophones: Alex Hitchcock and Sam Miles. Baritone Saxophone: Tom Smith. Piano: Liam Dunachie. Electric Guitar: Rob Luft. Double Bass: Misha Mullov-Abbado. Drums: Scott Chapman.

We're back at Yellow Arch Studios for this gig, after last year's wonderful gig by the Beats & Pieces Big Band.

Yellow Arch Studios, 30-36 Burton Road, Sheffield S3 8BX. Doors 7.45, Music 8.45

'Patchwork Jazz Orchestra are plugged into the spirit of the current London jazz scene, littered with talented writers and players unafraid of thinking big.' - Julian Joseph
Page last updated: 21st January 2019